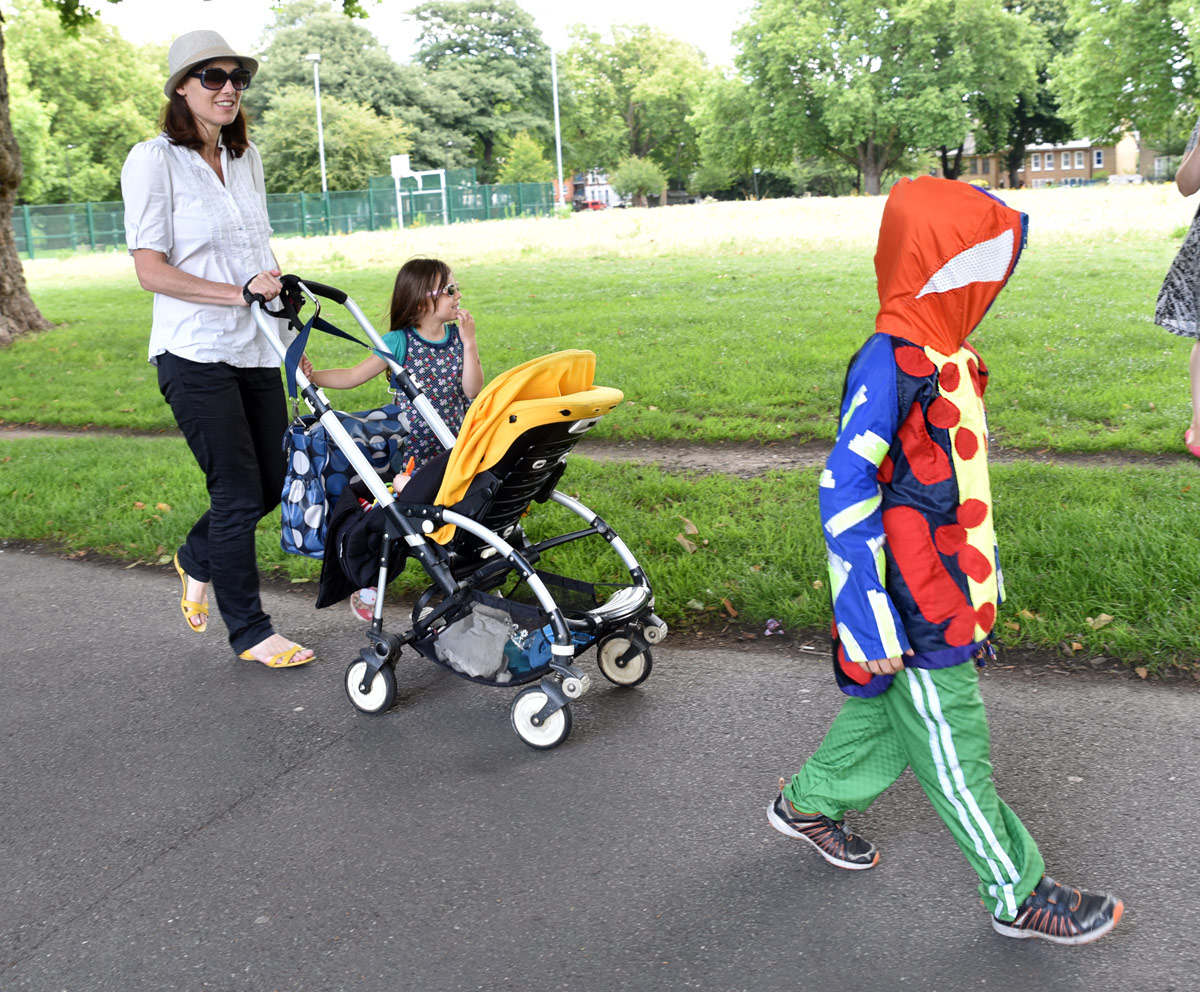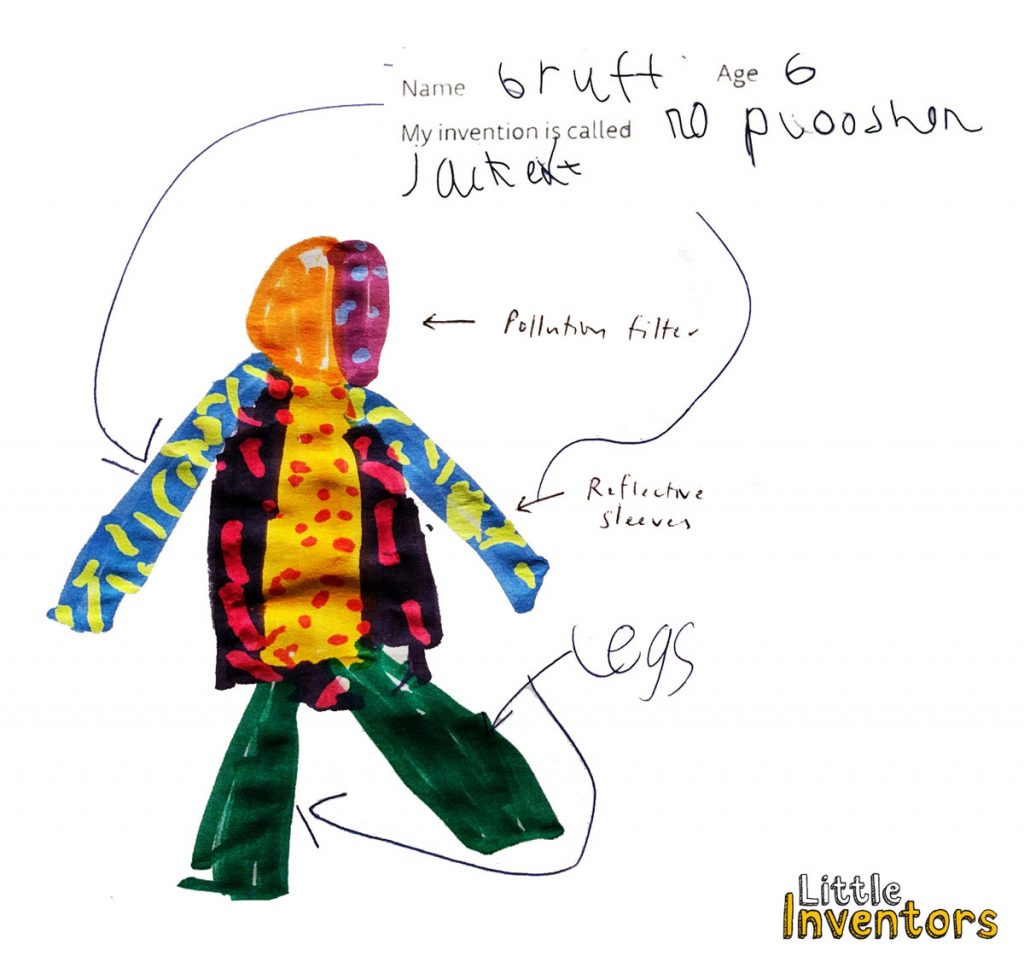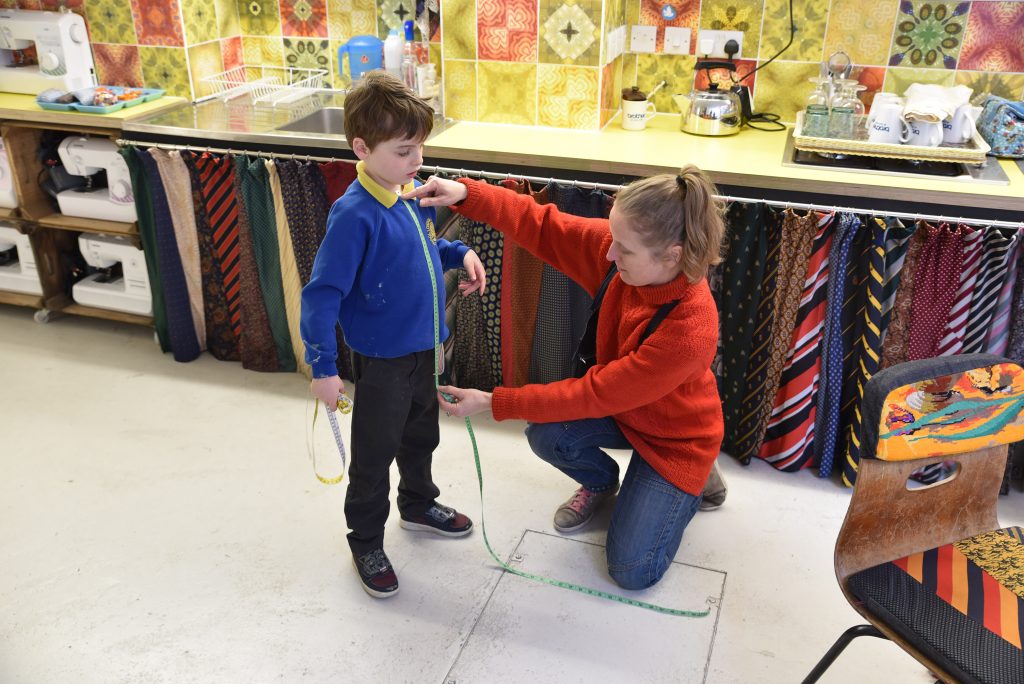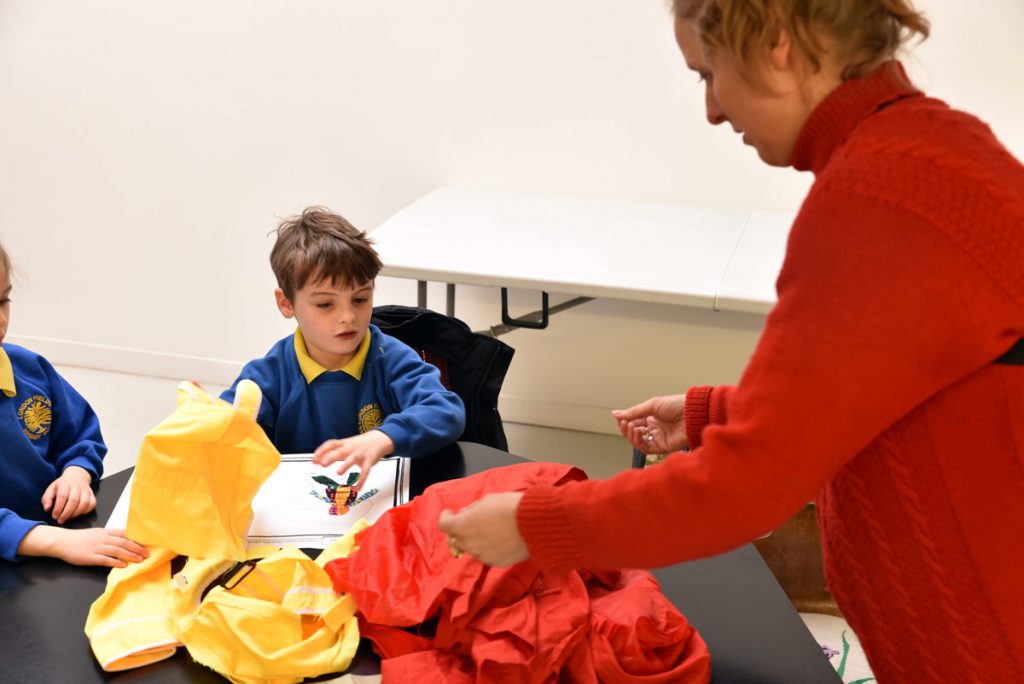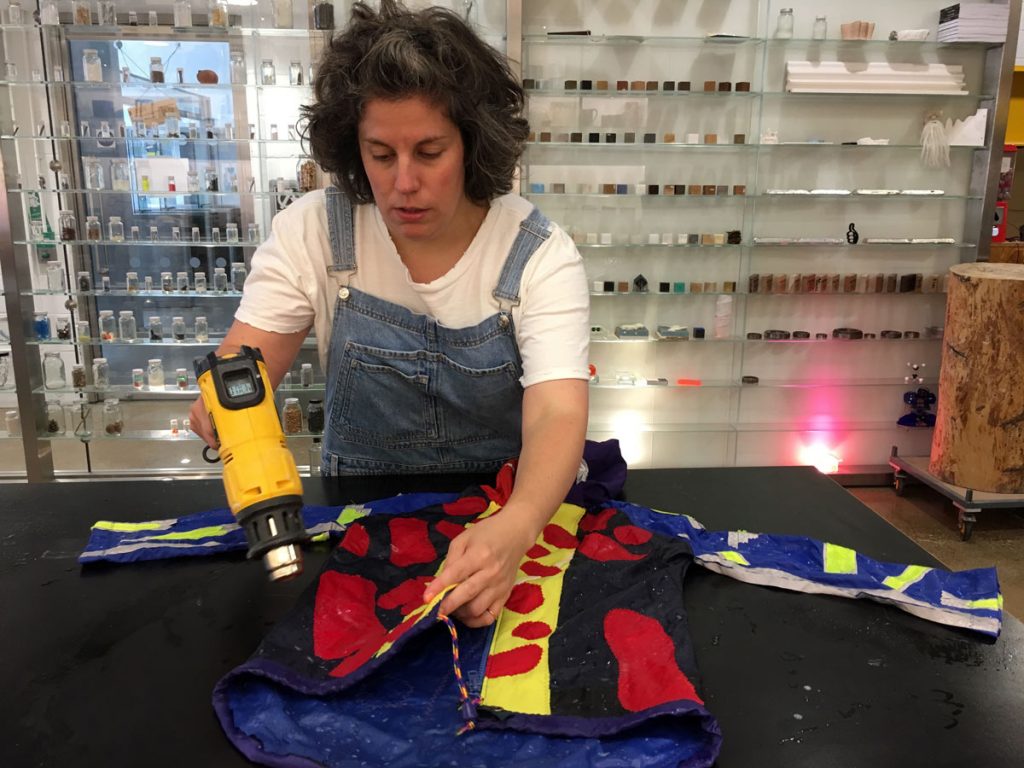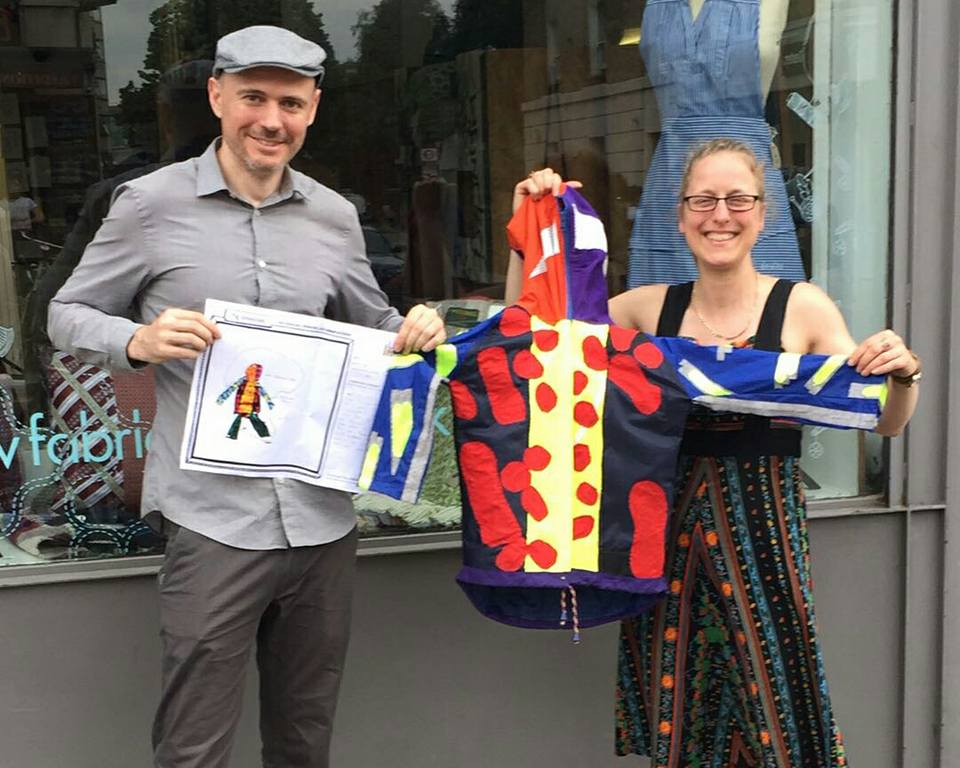 "This is a No Plooshon Jacket and it keeps car fumes away from the person wearing it. It is made of waterproof fabric (polyester) and has a filter over the face that you can see through. This is for people who want to keep away from the car fumes and people with asthma like me. The jacket sleeves are reflective so people can see you" Gruff, Age 6
Barley Massey was approached by the Little Inventors team to realise Gruff's design – a young inventor living in Hackney. After meeting with Gruff, talking through his design and taking some measurements, Barley set to work to bring Gruff's design to life. Barley re used brightly coloured wind cheaters, UV & reflective ribbon, along with applique to re create Gruff's colourful patterns and textures. Barley also incorporated a filter and mesh eye patches into the hood area. Once made, the No Plooshon Jacket (and trousers) were handed on to Zoe Laughlin, Director of The Institute of Making in London. She added a little bit of science to Gruff's Jacket by spraying it with titanium dioxide. This substance is known to break down pollutants in the atmosphere.
Gruff's No Plooshon jacket has since been exhibited and talked about in lots of places included a visit to Japan and a presentation to the UN. Hopefully one day our cities will be less poluted!