Hello I'm Barley! A bit about my background…I was born and brought up in Snowdonia, North Wales. Living in harmony with nature, a sustainable way of life and 2 crafty grandmother's on hand who taught me all about sewing, knitting and thrift, paving the way for my textile journey.  I came to London to study textiles at Goldsmith's in early 1990's. Having this opportunity was truly inspiring and eye opening not only for developing creativity but also immersing in the diversity and culture of London life. After graduating I was fortunate to be able to use my making skills and textile training in the film & TV industries. I worked on 100's of costumes from BBC period dramas to Hollywood movies, mostly thanks to the amazing
Sands Films Studio
. Whilst working on the films, I was able to realize my own vision of opening a sustainable textiles studio in a disused shop on Broadway Market in 2000 and 'Fabrications' was born! Since inception, I have been weaving the strands of creativity, community and conservation that form the fabric of my practice!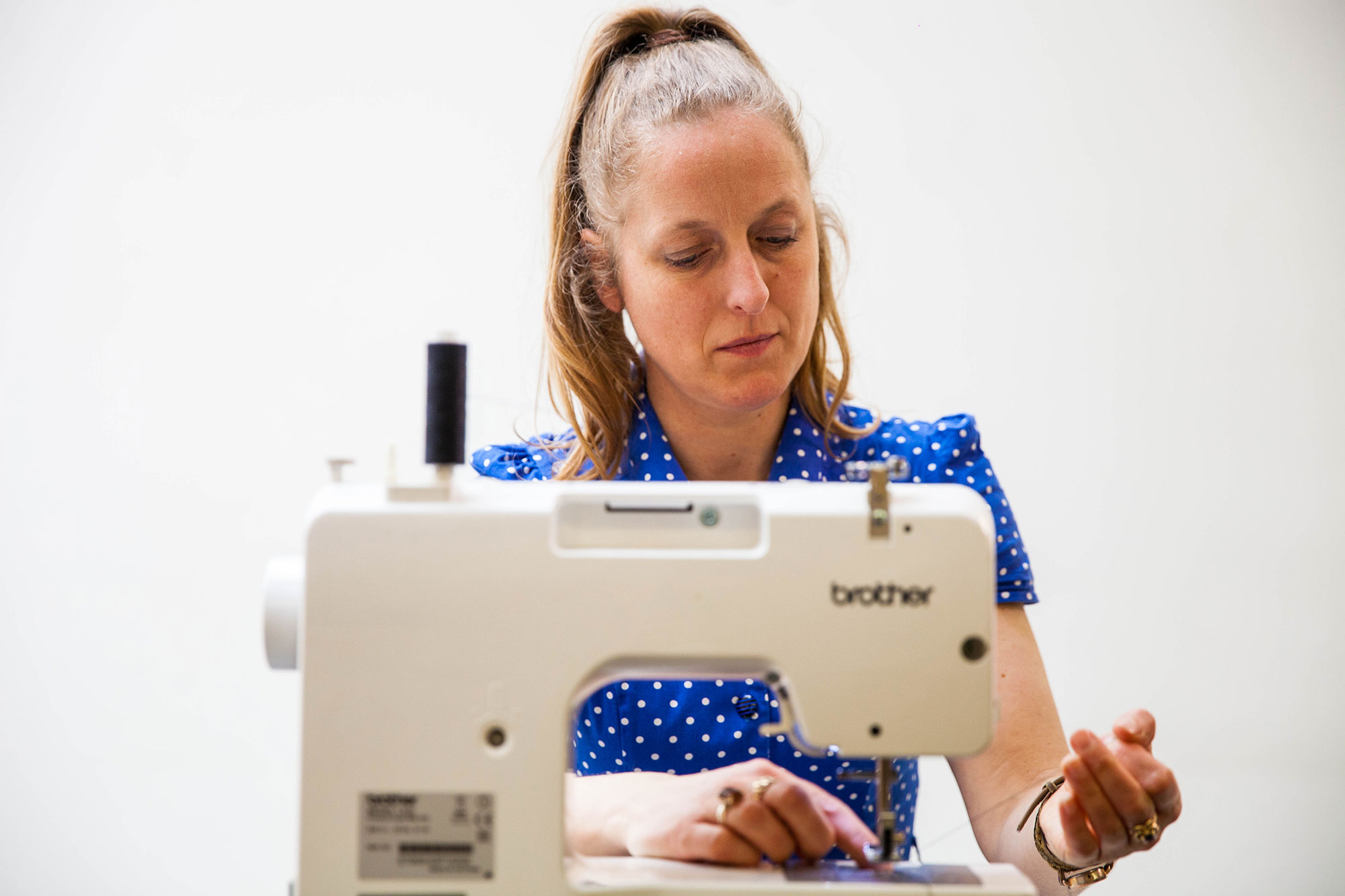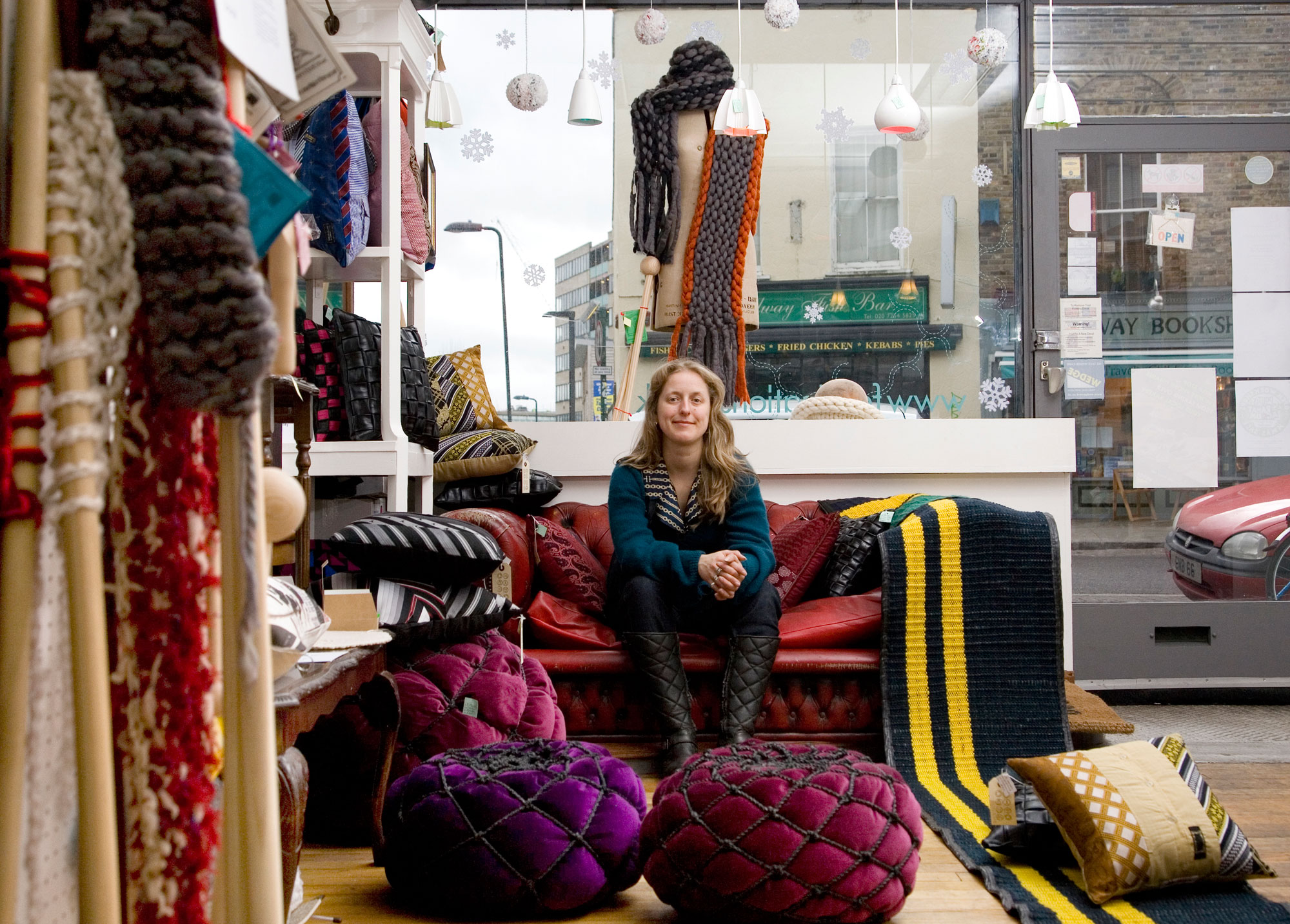 What are the ideas and values behind my own practice as a maker and a small business owner?
To work in harmony with others and the planet by being more mindful of my thoughts, attitudes, choices and actions.
Having a commitment to minimize my own impacts and make more sustainable and ethical choices in the running of my business, the products I create, sell and the projects I engage with.
To build community and interconnected opportunities.
To champion and inspire a resourceful, considerate and low impact way of living.
To "walk the walk" not just "talk the talk".
Never stop learning from life inorder to live well and wisely.
To leave the world a slightly better place than I found it.
My main strategy to a sustainable textile practice is upcycling…..
Upcycling is not really a new concept but maybe I can say that I have been paving the way with a new generation who are working with upcycling, slow making, mending, reusing as a response and antidote to our 'throw away', fast, consumer society. Unfortunately we are still following an outmoded "Cradle to Grave" manufacturing model, dating from the industrial revolution, which TAKES – MAKES – WASTES.
Upcycling principles guide circular ways of thinking and working. The term was first brought to public attention in the book "Cradle to Cradle" by William McDonough (an architect) and Michael Braungart (a chemist) who developed a "Circular Economy Upcycling Concept", a vision for products conceived as "Biological and Technical Nutrients". The Biological can easily re-enter water or soil without depositing synthetic materials and toxins. The Technical continually circulates as pure and valuable materials within closed loop industrial cycles.