We are very lucky to work with such a talented group of people. Meet our team of co creators from the past, present and the future!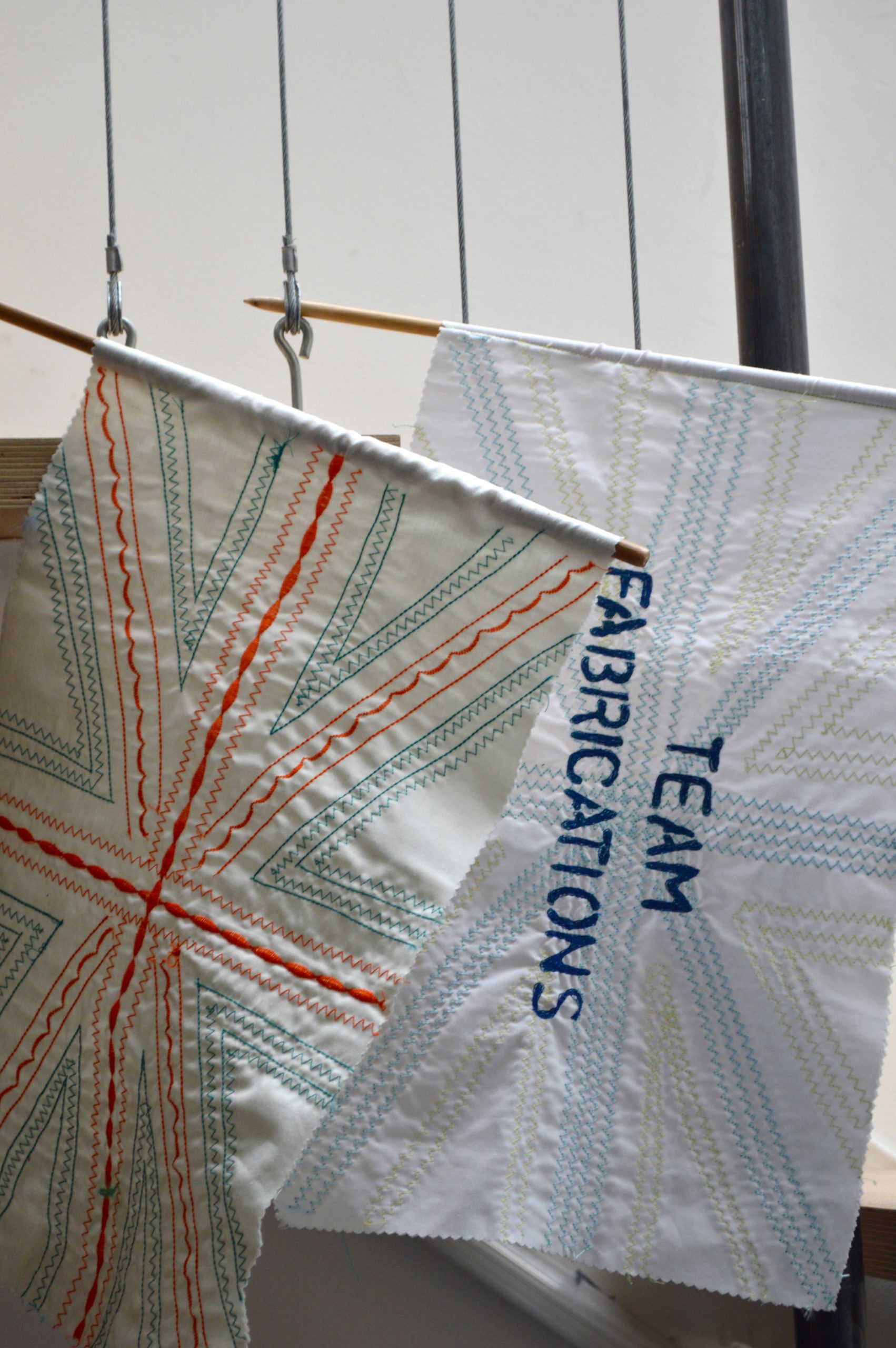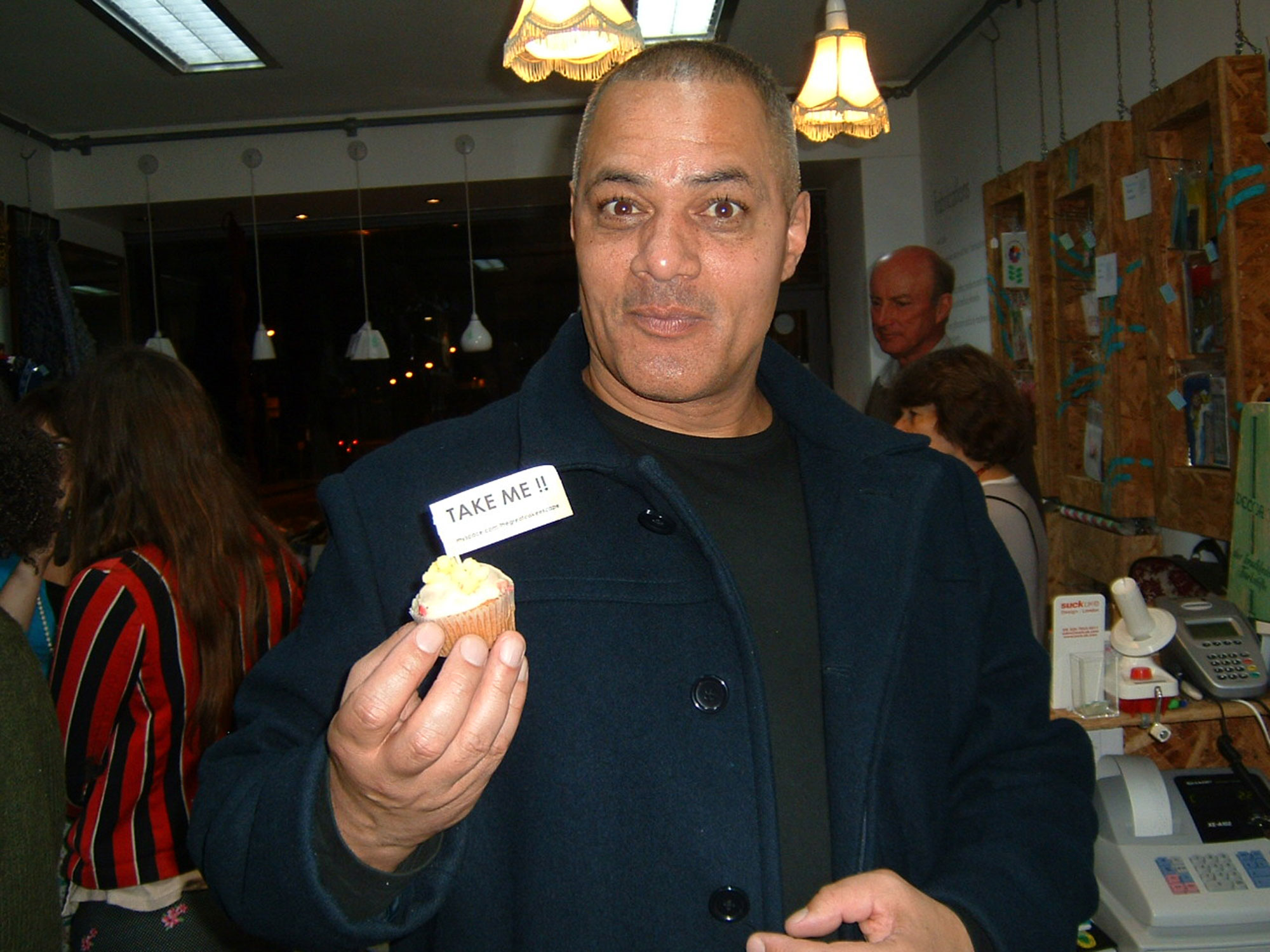 Mark – Paul Cozens – Front of House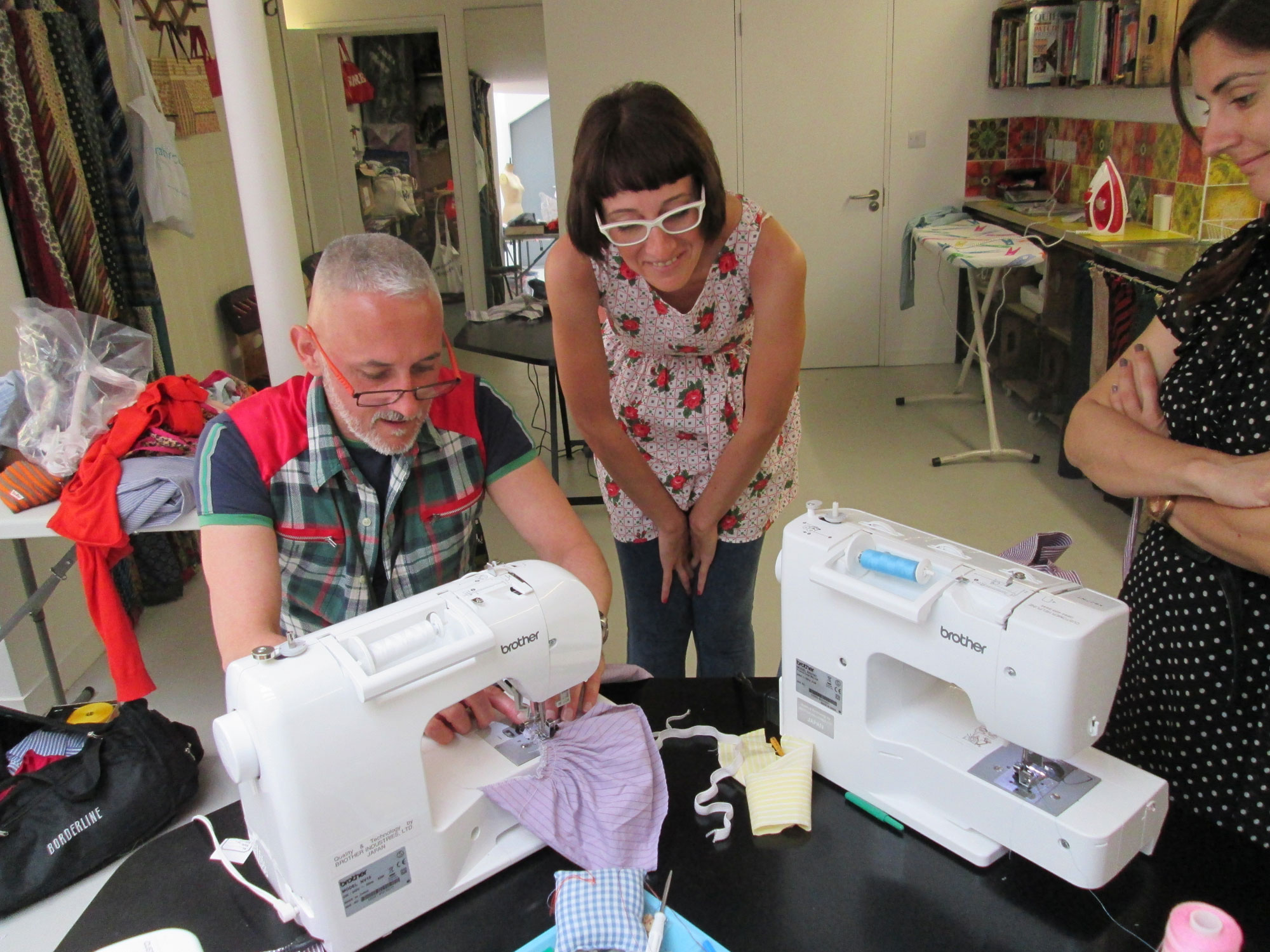 David A Mumford (D.A.M) – Fashion & Refashioning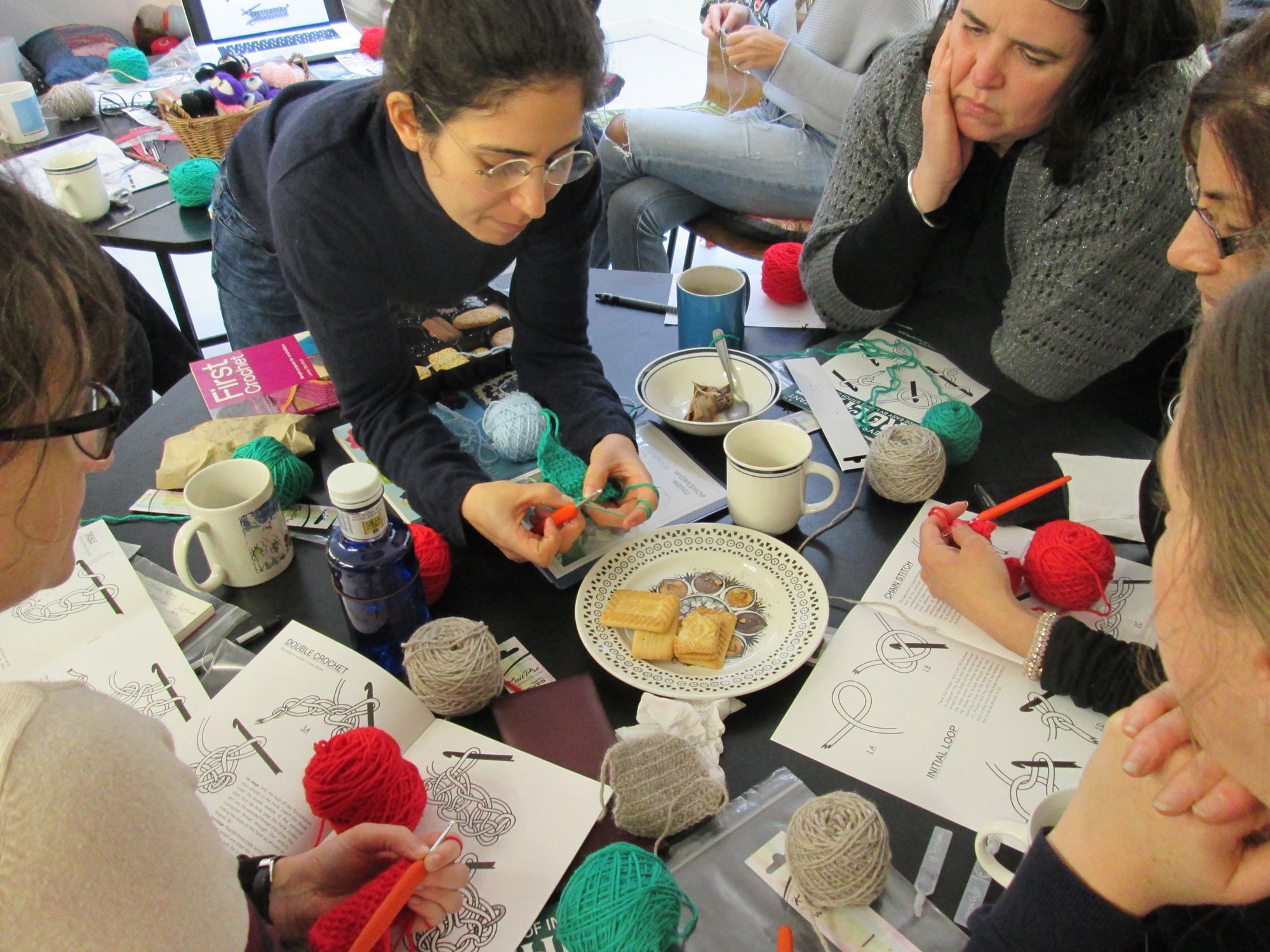 Ayda Anlagan – Designer & Crochet tutor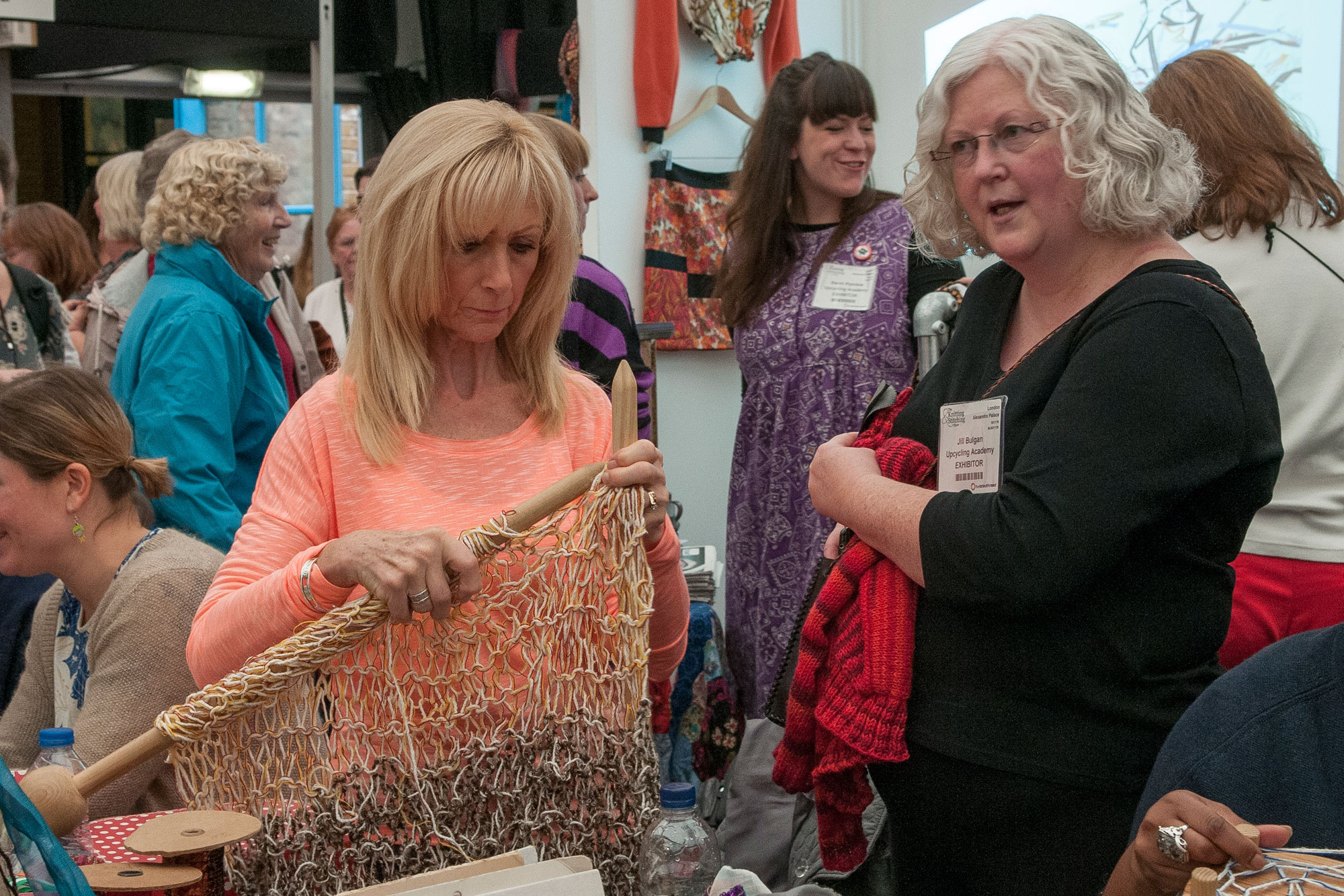 Jill Bulgan – ('Knit with Jill') Knitting tutor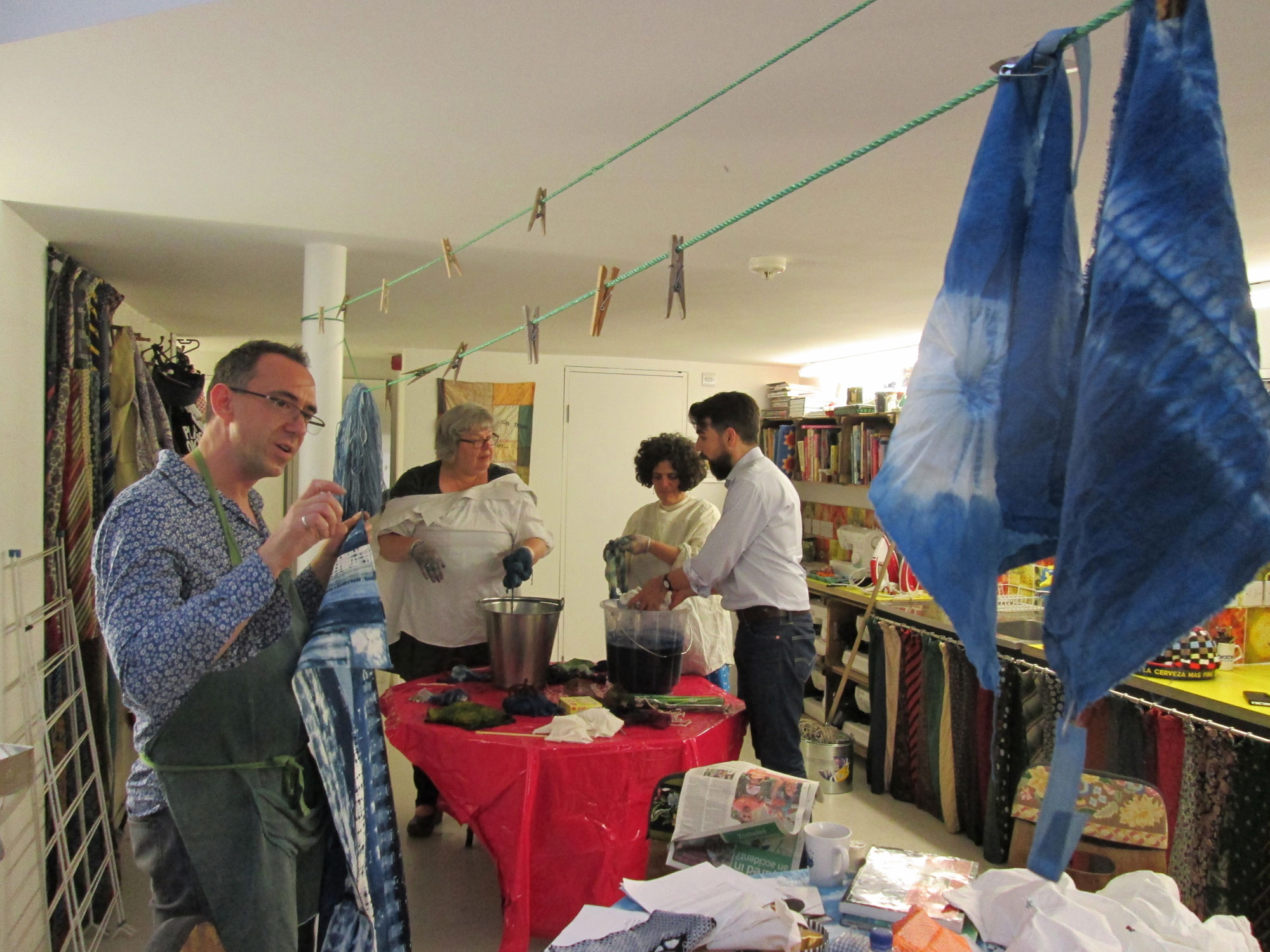 Rob Jones (Romor Designs) – Designer & tutor specialising in Shibori, Itajime & Katagami resist techniques in indigo & natural dyeing.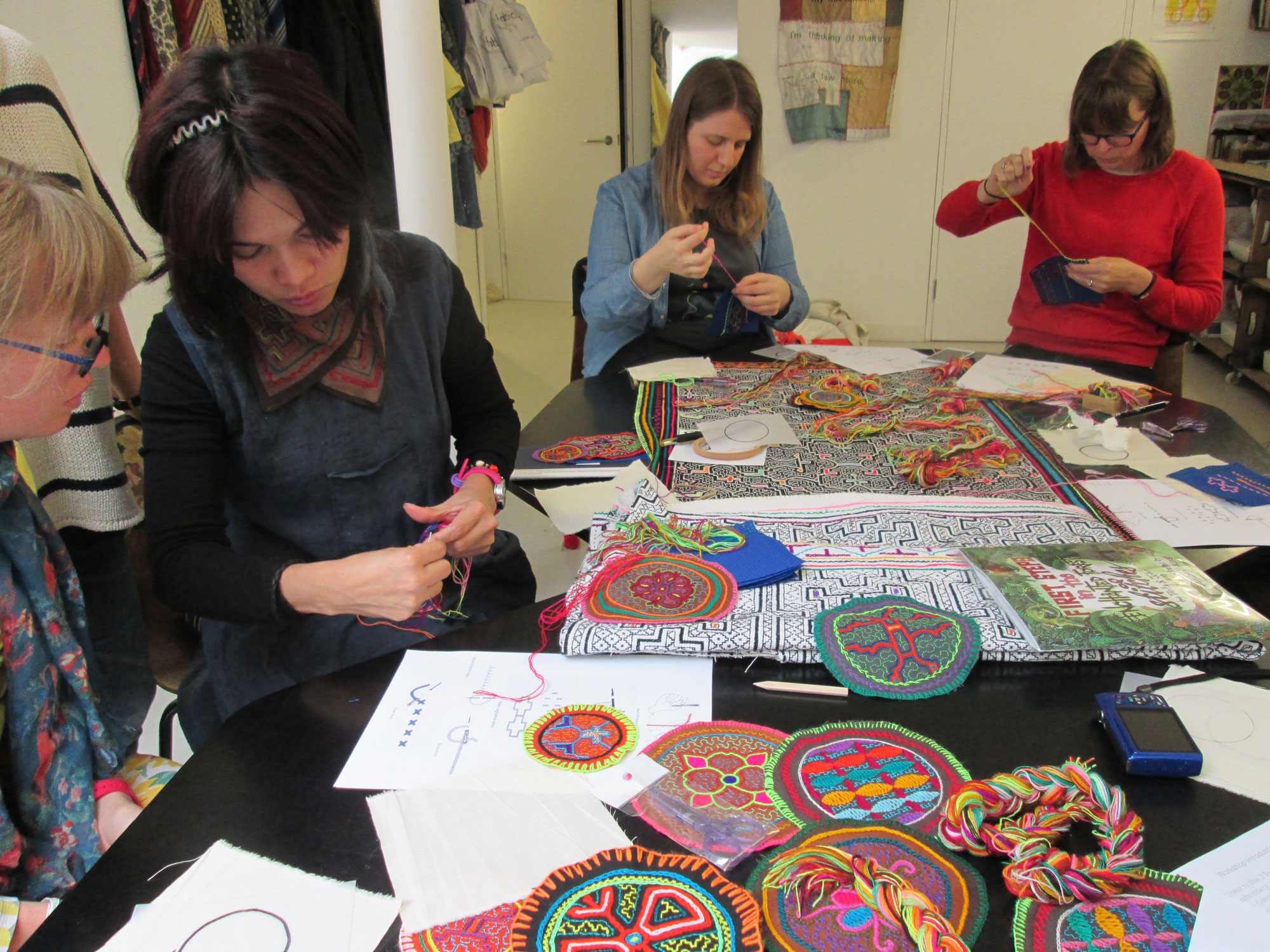 Bella Lane – Embroidery tutor – Master Peruvian Embroiderer also adept in English techniques following her training at the Royal School of Needlework.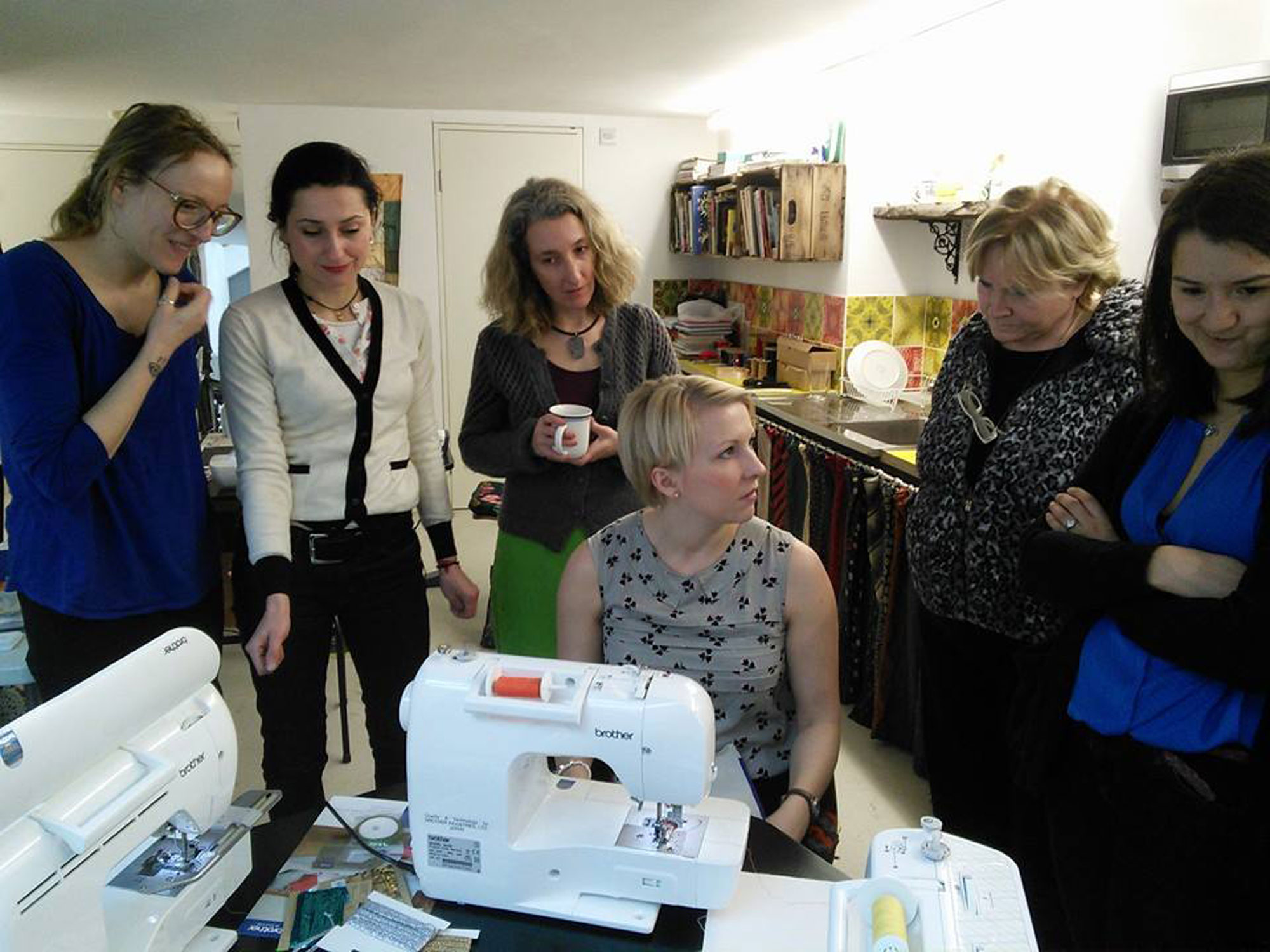 Rachel Espin – 'Brother' representative and at our side at our 'Brother' open days and with sales of 'Brother' sewing machines.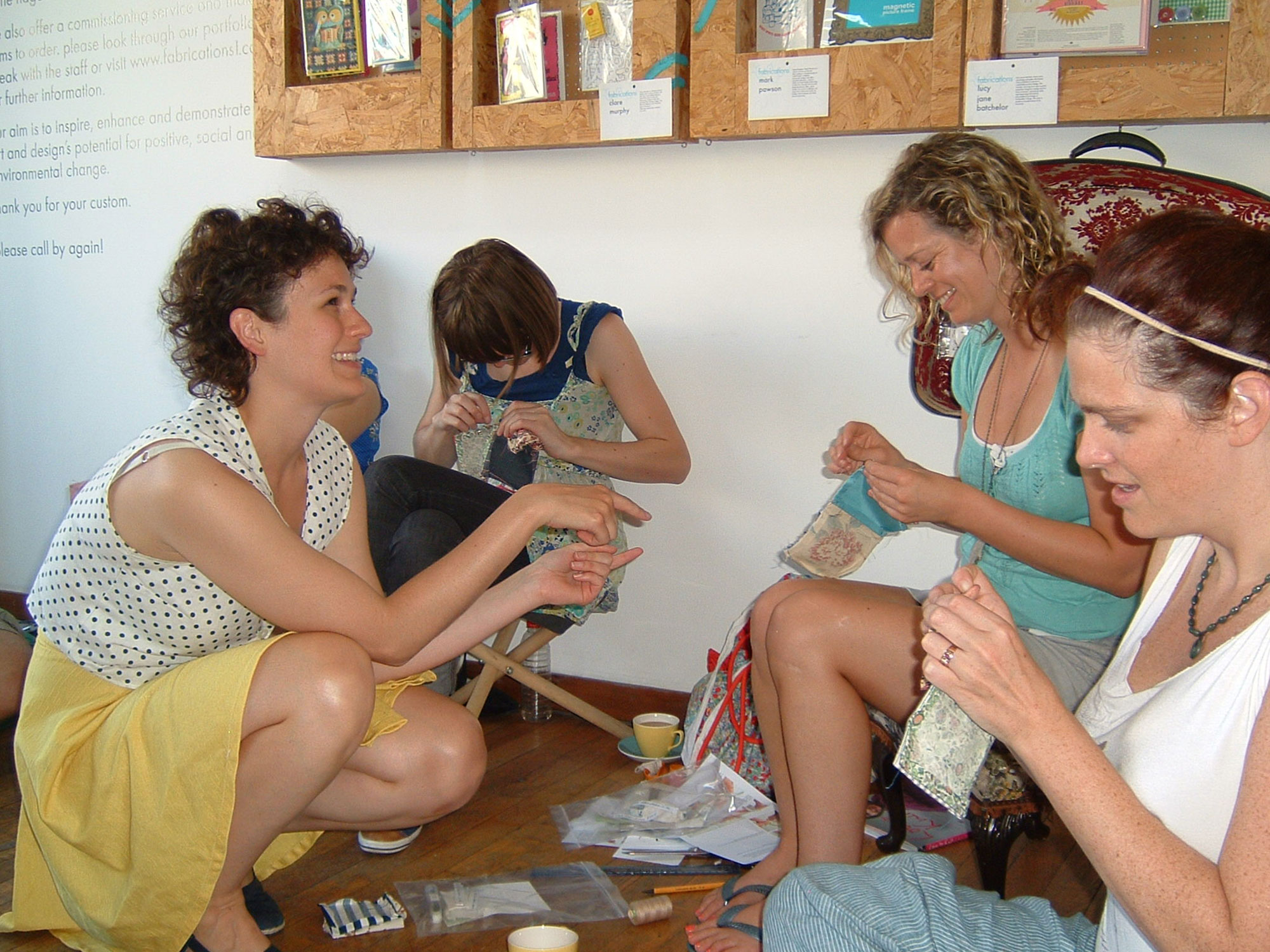 Katherine May – Threading community and sustainable living through her textile practice. Formerly assisting & teaching at Fabrications.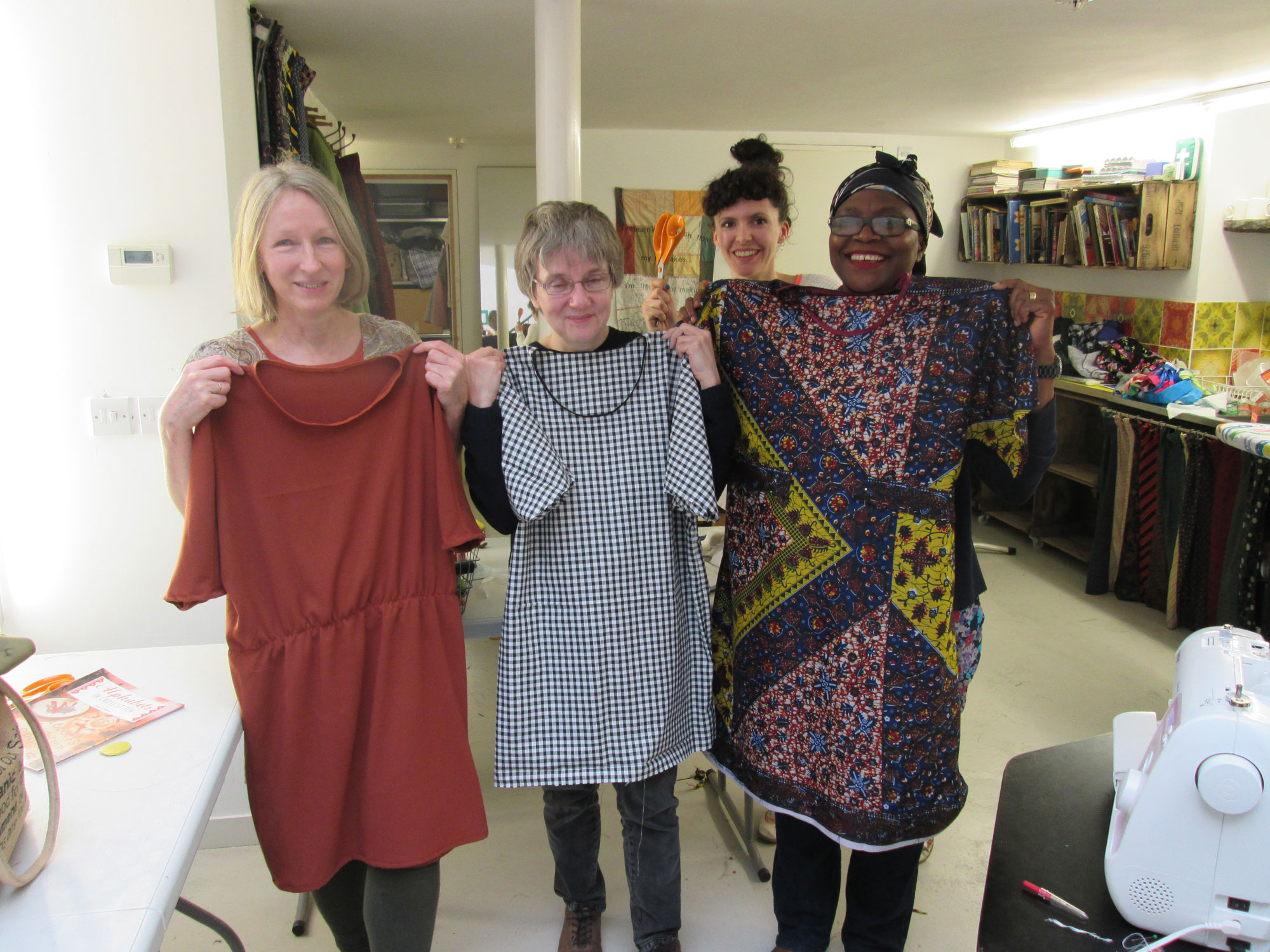 Rosie Martin (DIY Couture) – Inspiring a new generation into freestyle cutting, sewing and garment making. Ocassional classes and we stock Rosie's books "DIY Couture" & "No Patterns Needed"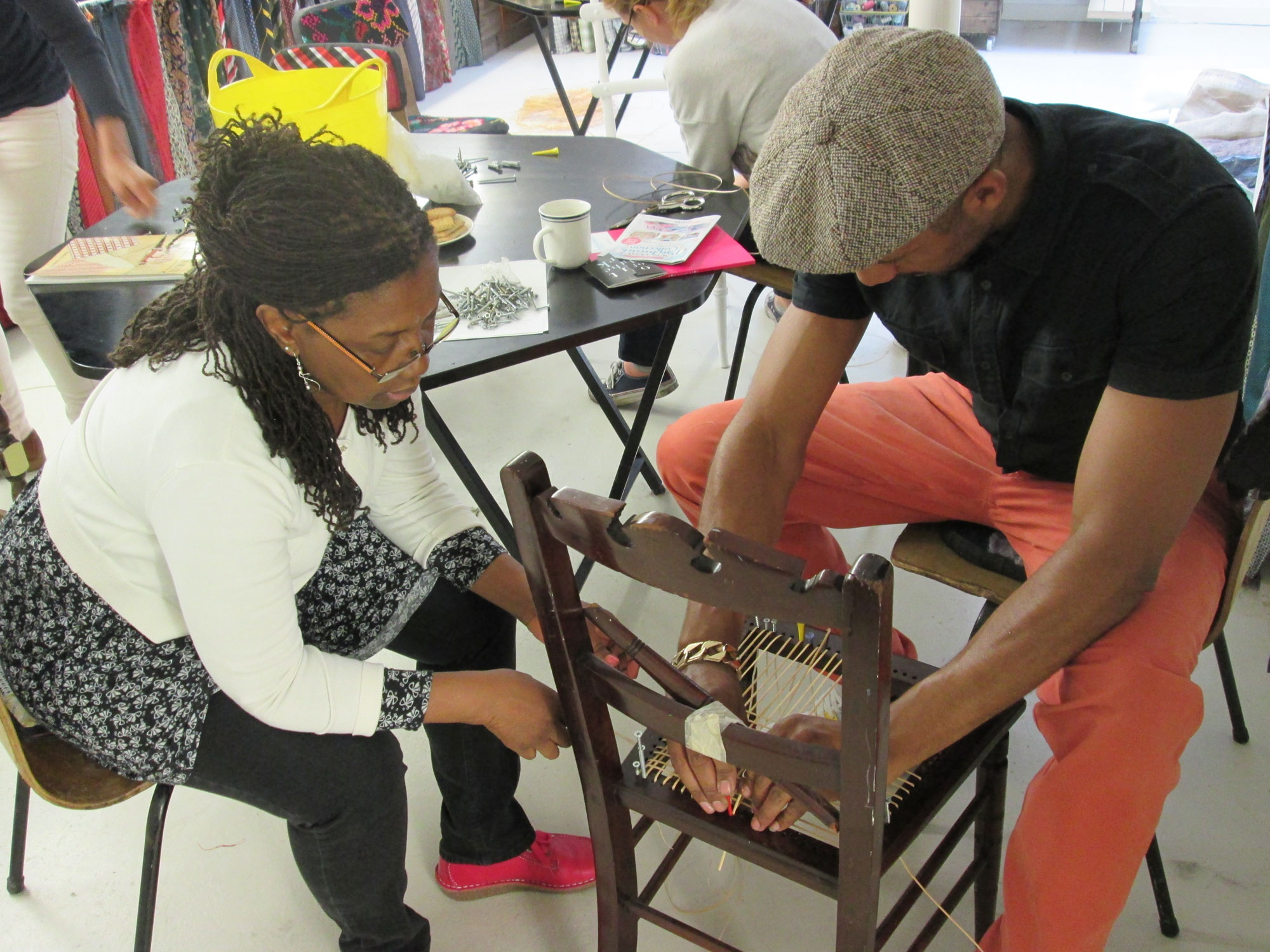 Jay Blades (Jay & Co) – Modern day furniture restorer and social upcyclist. Jay & a group of young people he mentored created the kitchen/storage area in Fabrications 'Imaginerium' craft space. Formerly ran furniture upcycling classes with us.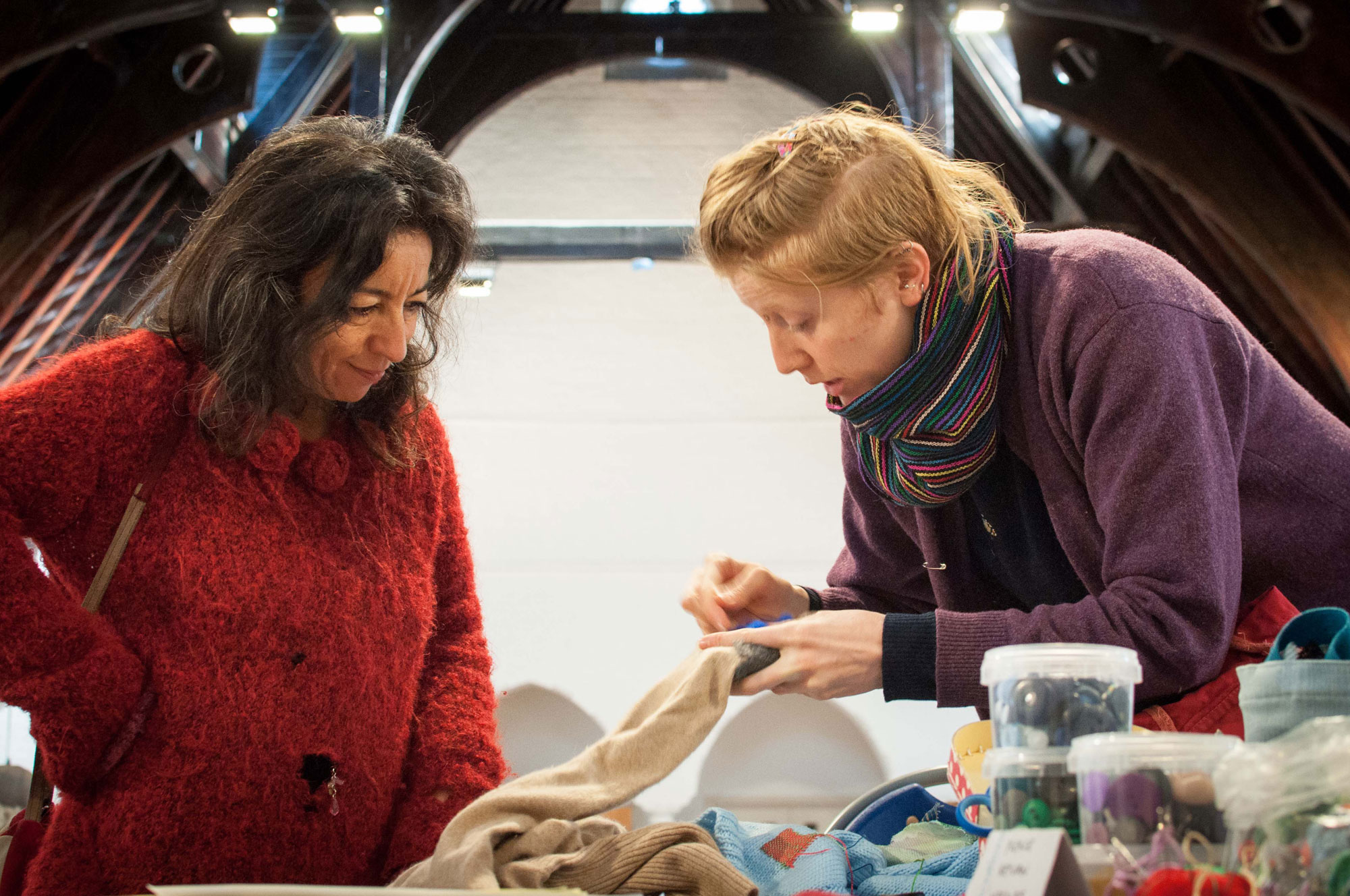 Bridgette Harvey – Mending Activist and taught / spoken at numerous mending parties we have hosted.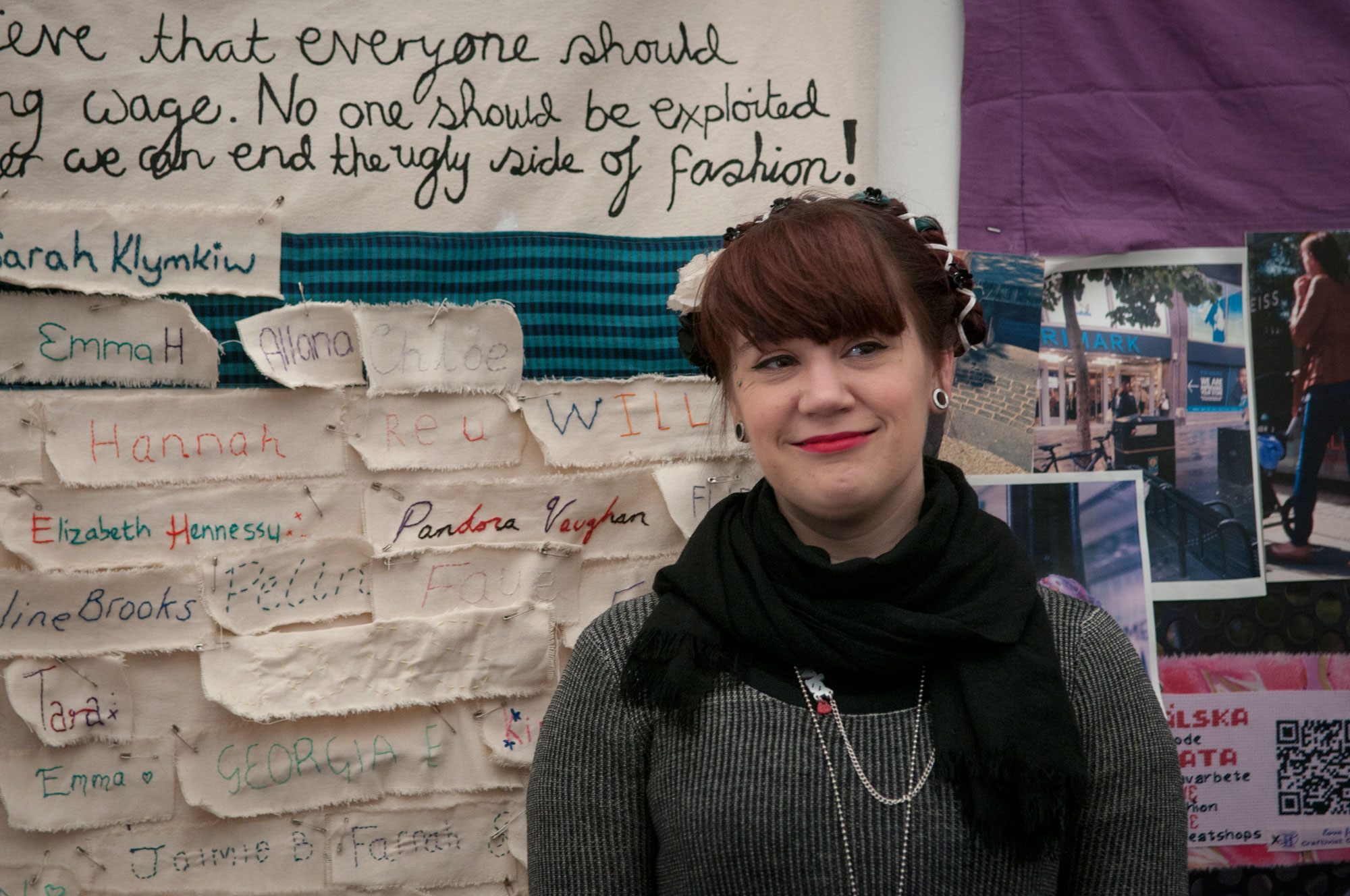 Sarah Corbett (Craftivist Collective) – Changing the world one stitch at a time. We stock Sarah's kits and books and are lucky to have her host the occasional special workshops or event.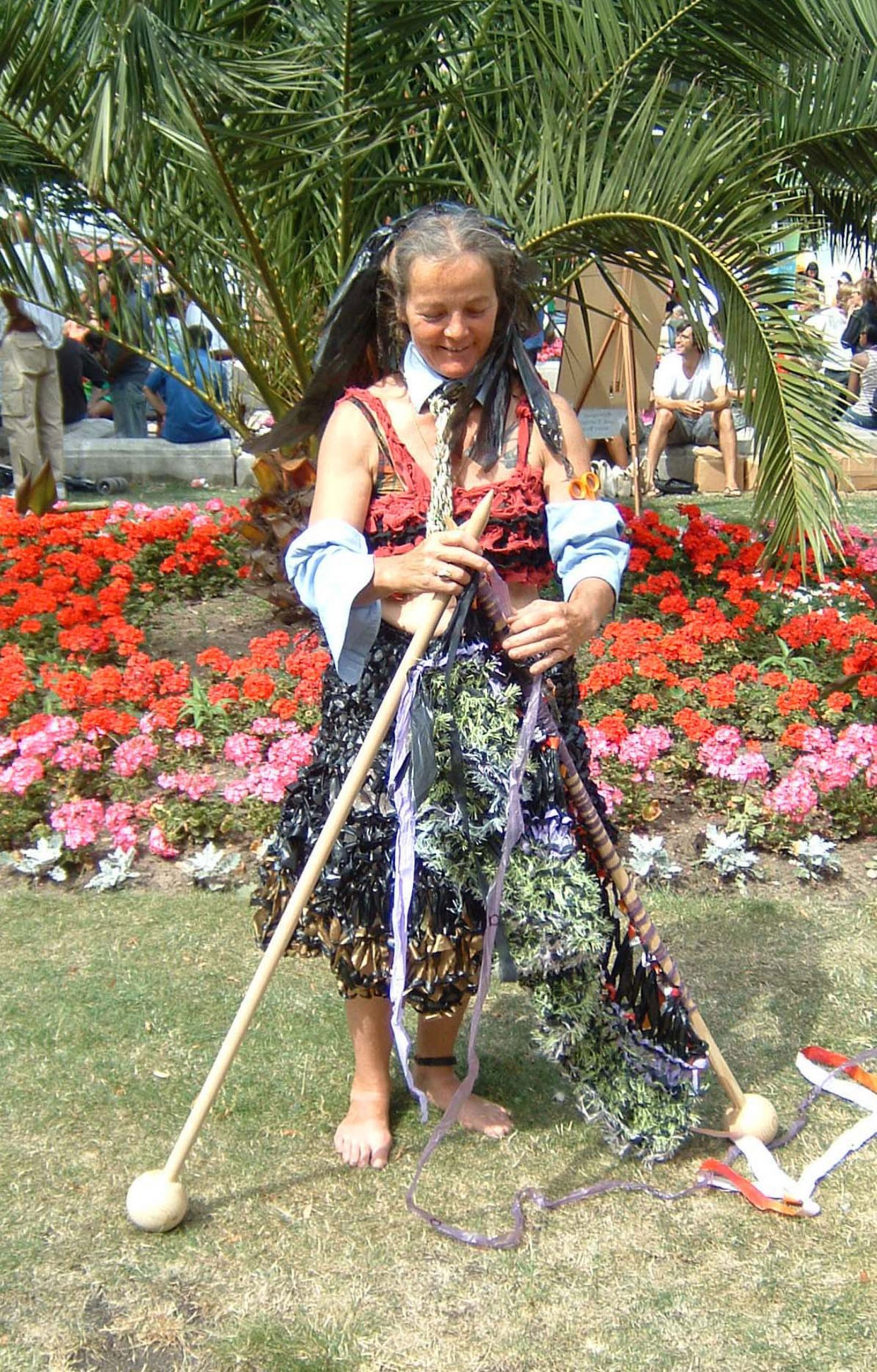 Sue Russell (Wool-N-Dance) Early Fabrications supporter and source of inspiration. Sue has been paving the way in sustainable textile practices and low impact living.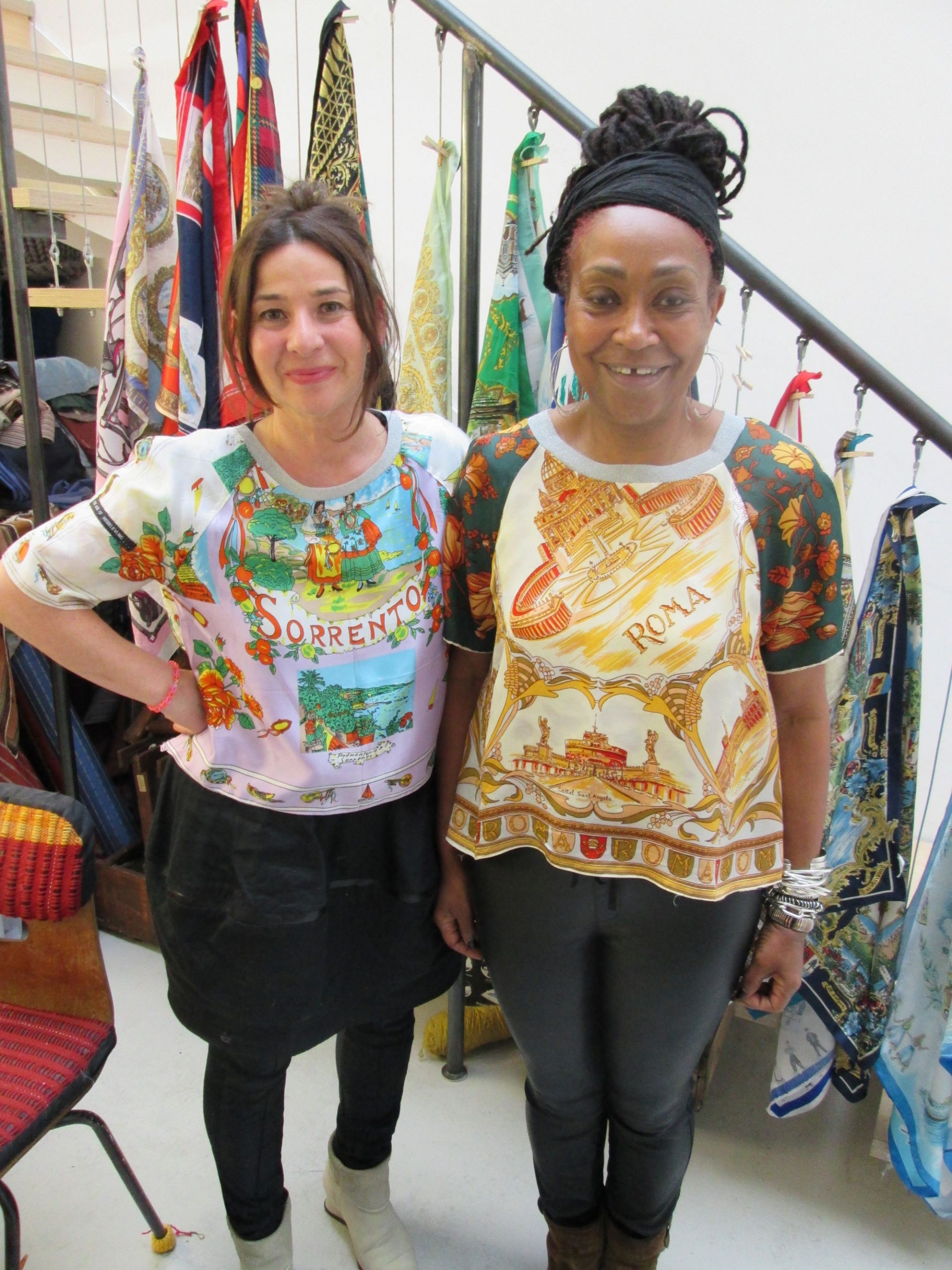 Theresa Walsh produces & hosts a hugely popular sewing chanel "Stitchless TV"on YouTube sharing how to make her cool designs and tips and tricks for the home sewer or meet her live and direct at Fabrications!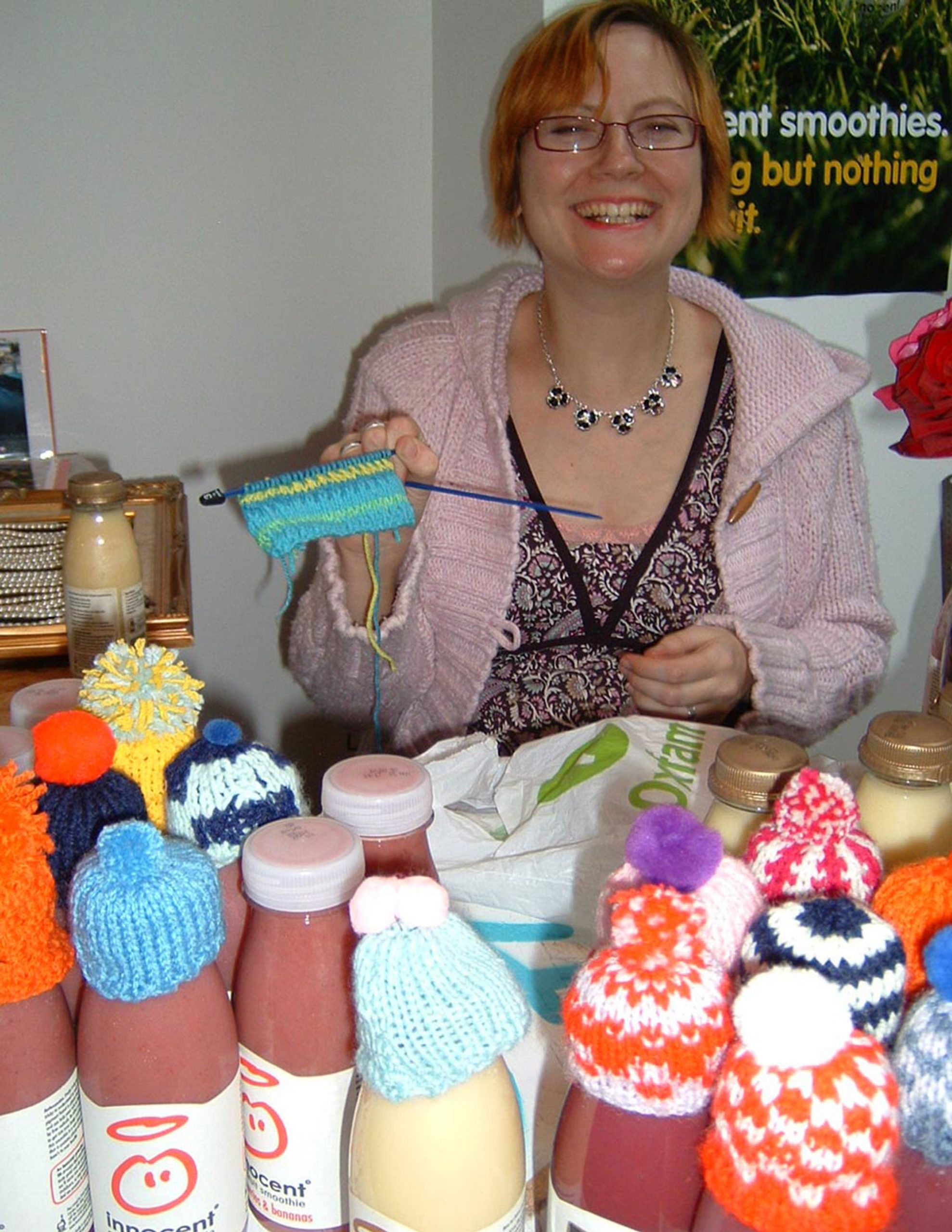 Clare Sams – Knit artist. Clare exhibited her Hackney knit works at Fabrications including "The Hackney Siege" & "The Mole Man of Hackney" and has also supported many of our knitting classes and events.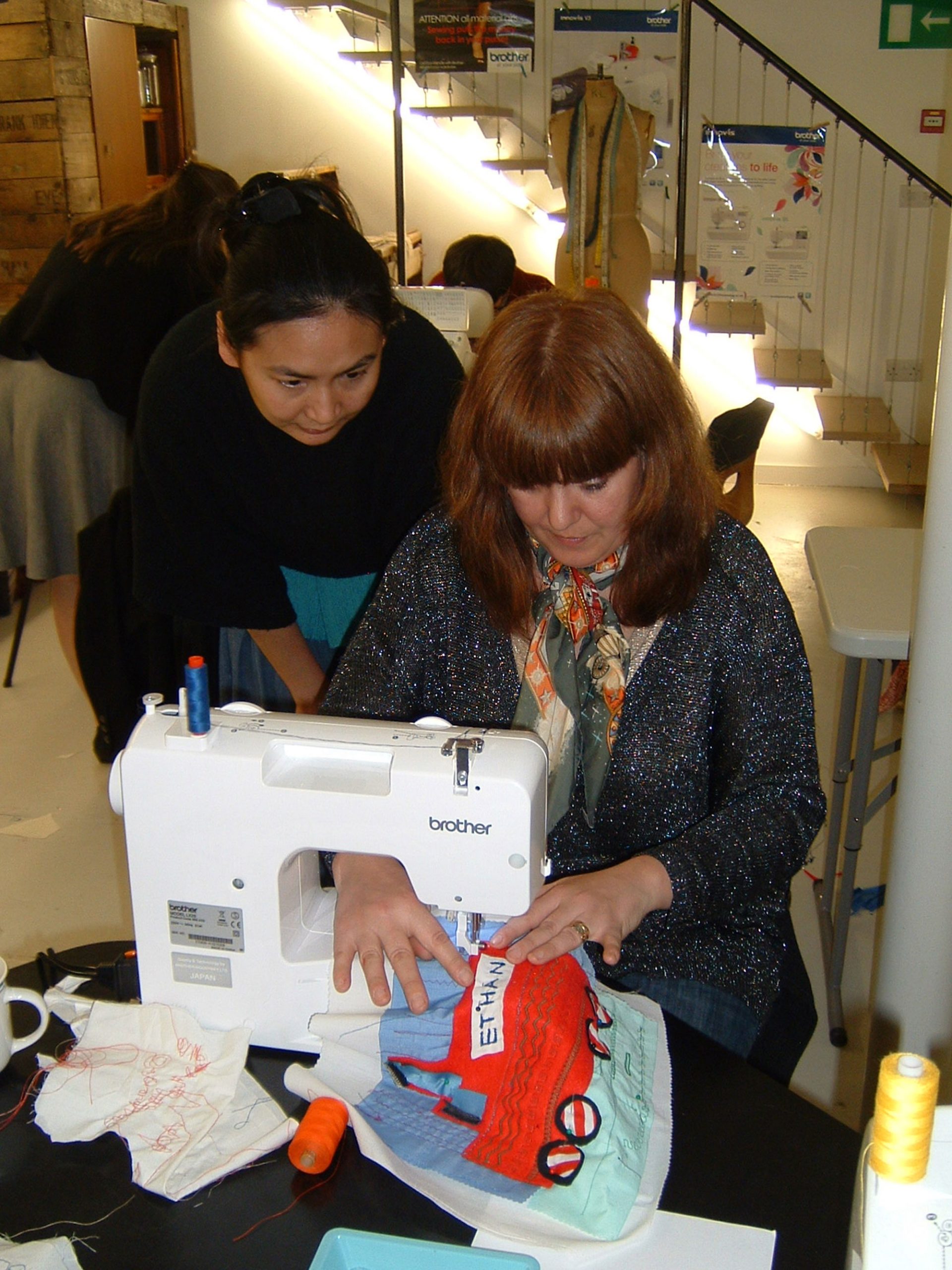 Laura Lees (The Mighty Stitch) Described by Time Out as the Chopin of Free style machine embroidery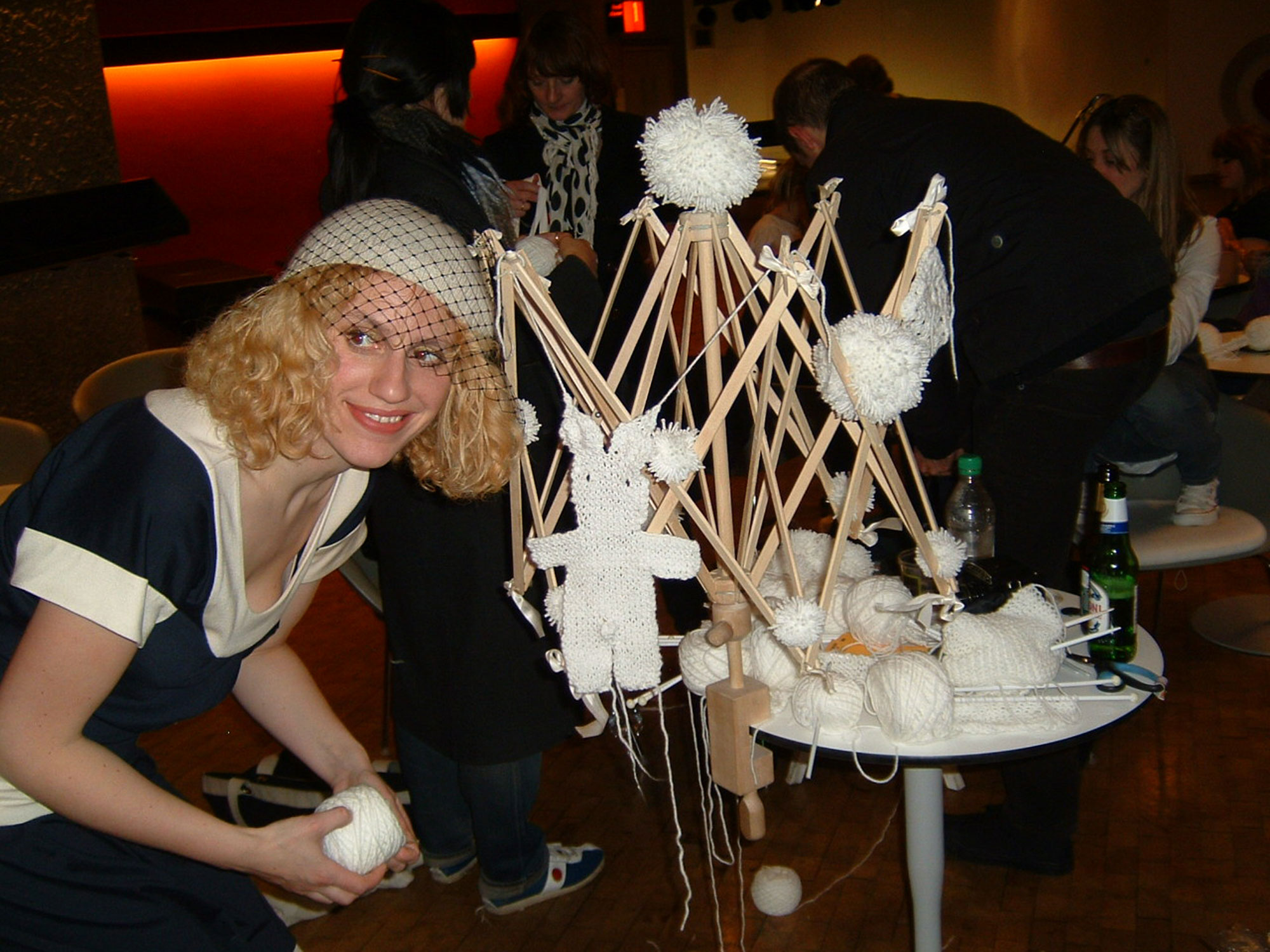 Rachel Matthews brought knitting to new attention through her 'knitting in public' work in early 2000 with the "Cast Off Knitting club for boys & girls" , antics included knitting on the circle line and The Ritz. Rachel helped us establish knitting classes on our shop floor!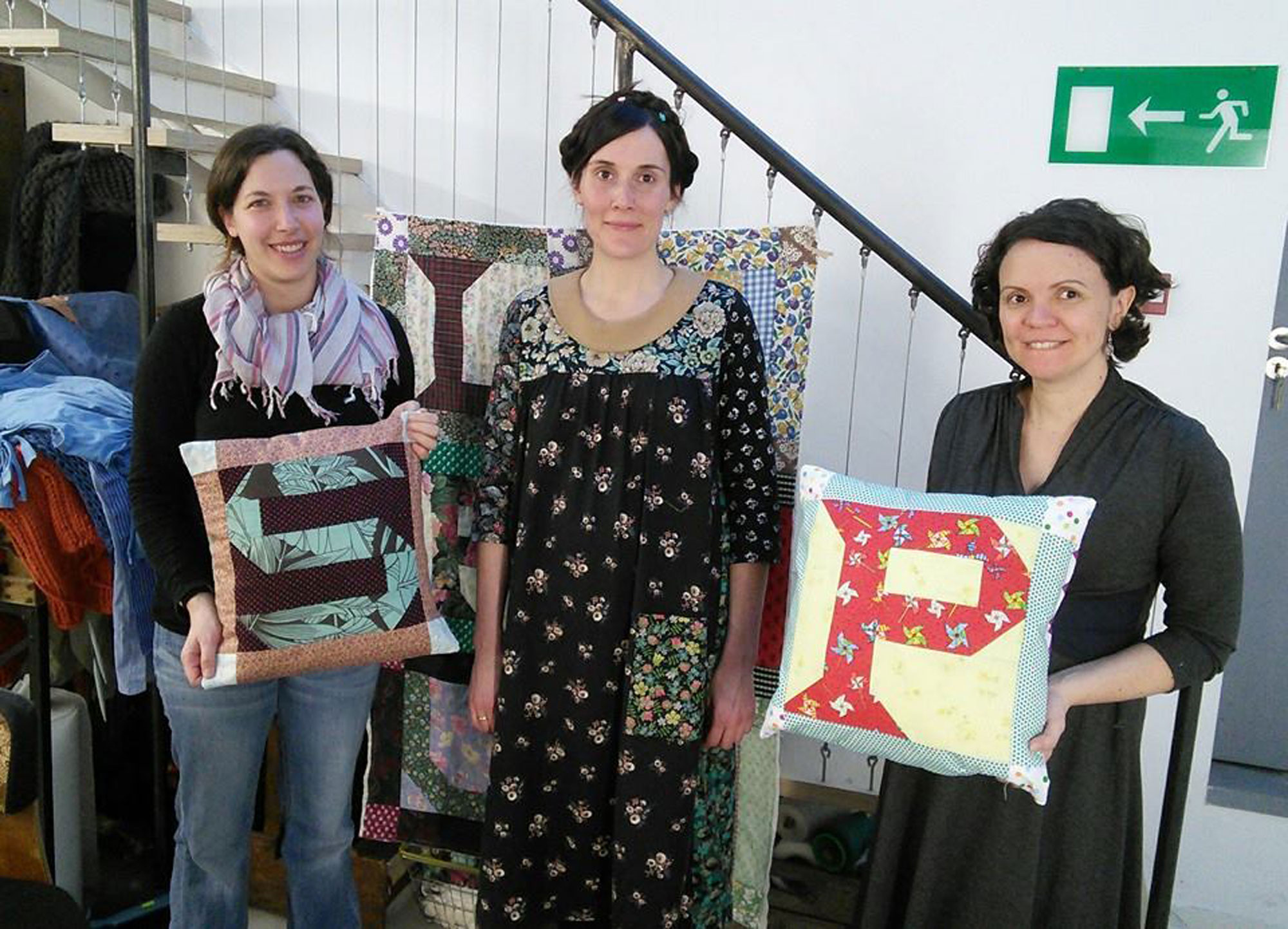 Lu Flux – Maker of one off clothes & interiors using patch worked antique textiles.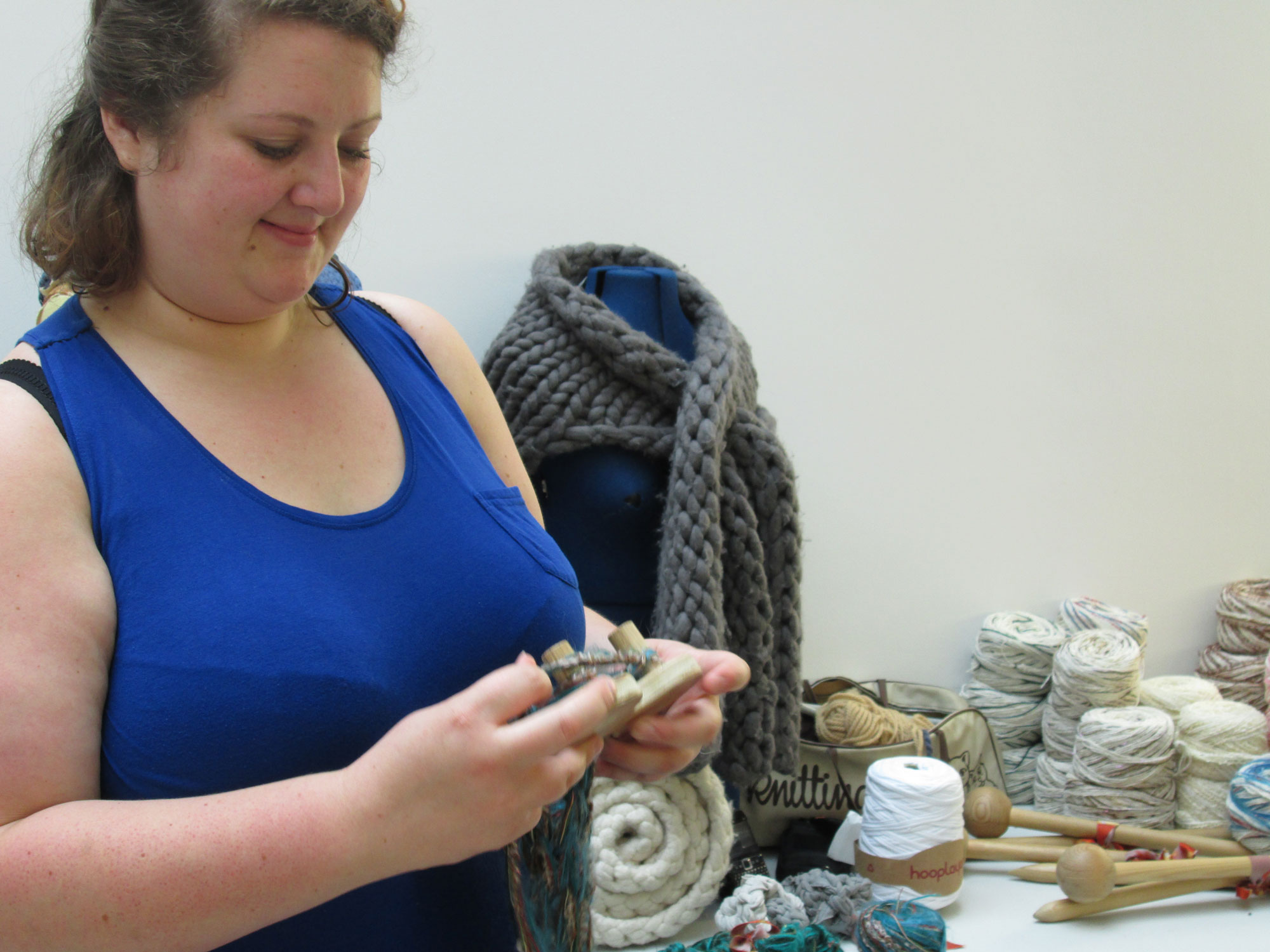 Stephanie Bescoby – Crafty Lady and supported many a group party and event at Fabrications.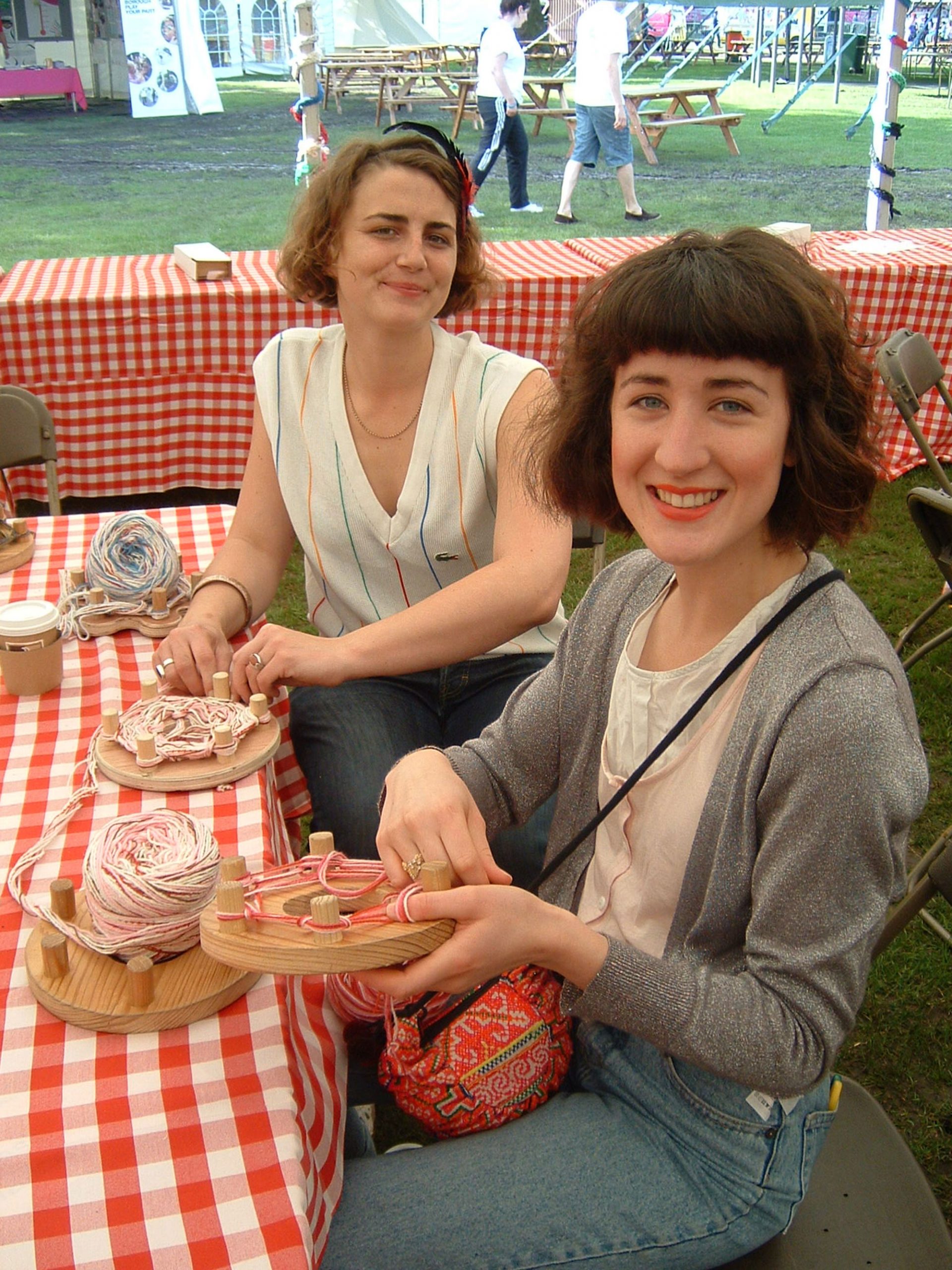 Sarah McPhee & Sam Buckland – Crafty Ladies & our support team for large community craft events.