25sep2:30 pm5:00 pmLearn hand embroidery & stitch an 'Andean Rose'Join the wonderful tutor Bella Lane and master the techniques in stitching a beautiful "Andean Rose" inspired by a "Festivity Pollera" (skirt) using original Andean hand embroidery threads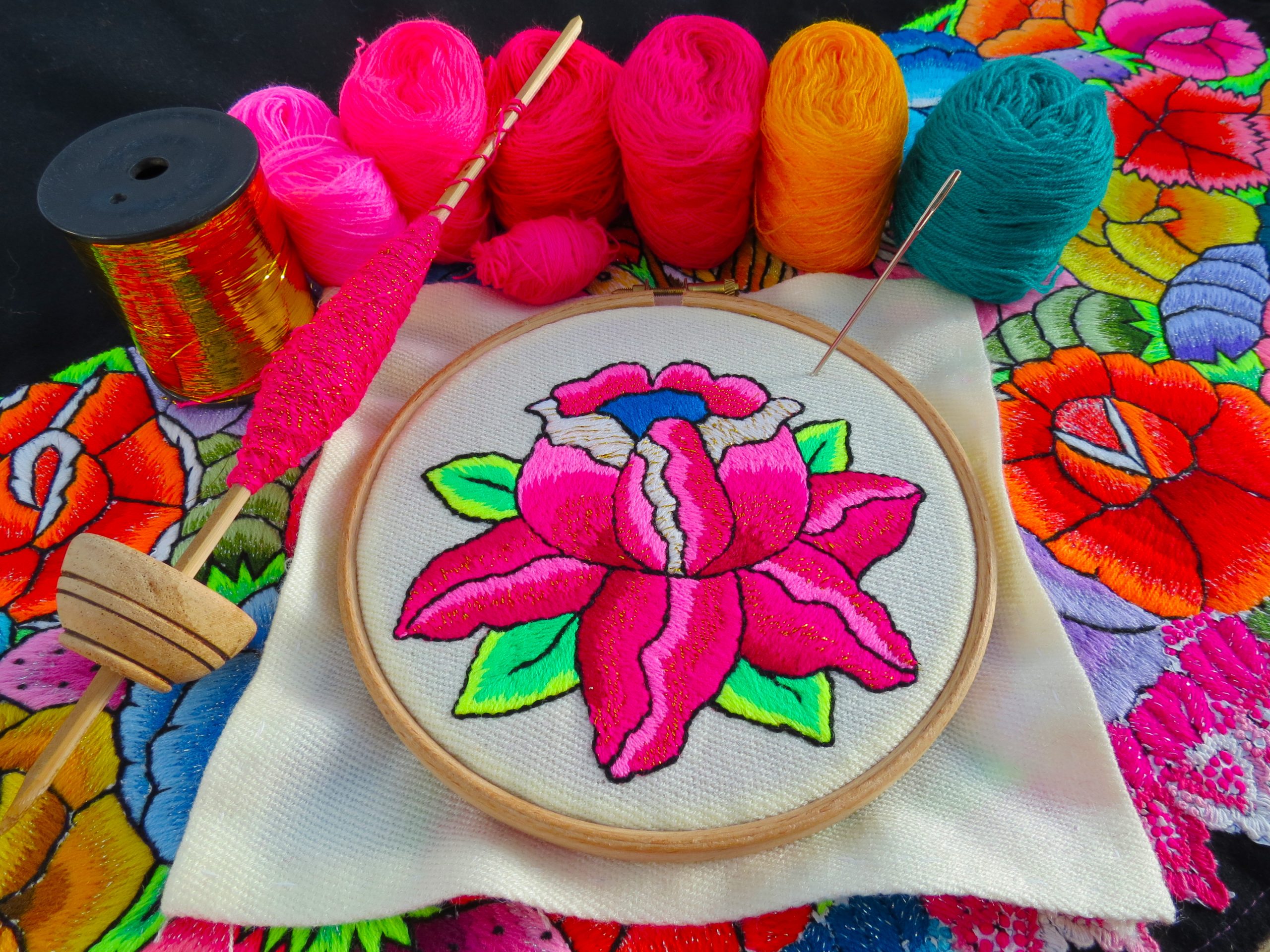 Event Details

Andean embroideries are fascinating and inspirational works of art used on indigenous costumes in Peru and its mountainous neighbouring countries for thousands of years.  Join the wonderful tutor Bella Lane and master the technique in three hours in this mini master class, working and stitching a beautiful "Andean Rose" inspired by a "Festivity Pollera" (skirt) using original Andean hand embroidery threads. A perfect master class for the beginner to hand embroidery.

Bella Lane is from Iquitos Peru,  Master Peruvian embroiderer, trained at the Royal School of Needlework and a world embroidery stitch collector.  We are very honoured to have Bella as a guest teacher at Fabrications!

On completion of the class participants will confidently be able to:

– Understand how to work technically a beautiful Peruvian Rose step by step

– Learn some key embroidery stitches and how to work the thread neatly

– Have the opportunity to study some indigenous costumes of Peru

– Participants can apply the same technique for their own projects

– Students will have picked up some 'insider' tips and tricks from a master craft person

The class includes a special embroidery kit pre prepared by Bella using authentic Peruvian embroidery threads and everything you need for the class and to be able to continue embroidering at home. You can also bring your own denim jacket to stitch the design onto.

LEVEL: All levels welcome.

Class Size: Bella wants to keep the class size to 6 participants at this time, so we have needed to increase the price slightly to cover her time and the kits.

PRICE: £65 or £120 (Full Day – 2 sessions)

HOW TO BOOK: Contact us directly on 020 7275 8043 or BOOK ONLINE

Please Note: The workshop will take place in the Fabrications studio (which is downstairs from the shop via 12 steps)

more
Health Guidelines for this Event
Physical Distance Maintained
Other Health Guidelines
Each participants is provided with an Individual work area which includes your own hand santiser and the necessary equipment, tools, and materials for the workshop.
Time

(Saturday) 2:30 pm - 5:00 pm
Organizer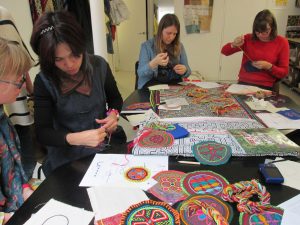 Bella LaneBella Lane is from Iquitos Peru, Master Peruvian embroiderer, trained at the Royal School of Needlework and a world embroidery stitch collector.
Fabrications7 Broadway MarketThe workshop / event takes place in the Fabrications "Imaginerium" studio located downstairs from the shop area.