15jun6:30 pm9:00 pmKogin hand embroidery workshopAn introduction to the Japanese art of "Kogin" hand embroidery with Rob Jones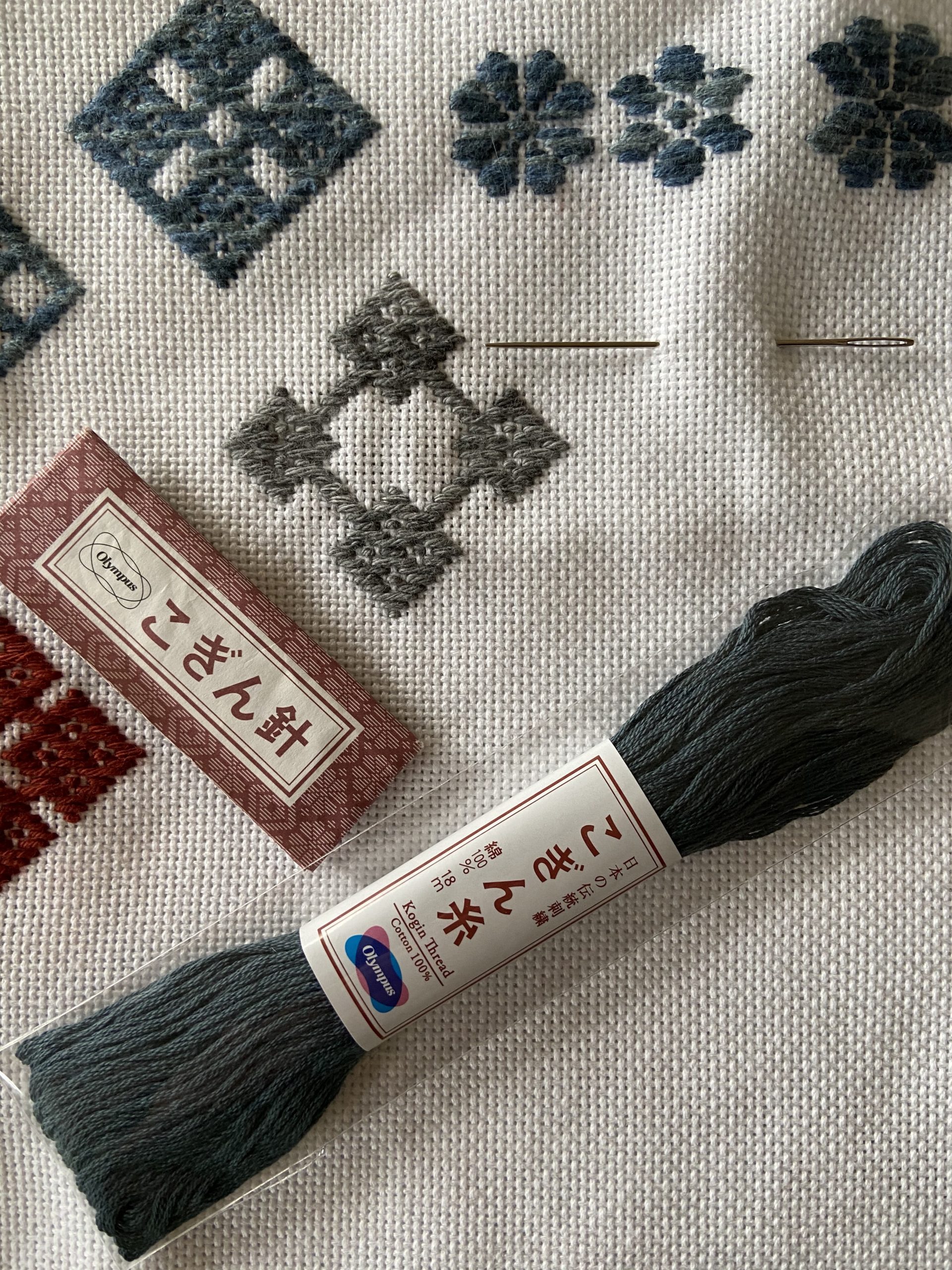 Event Details
The name "Kogin" derives from the Japanese word "koginu", "ko" being "small" and ginu meaning "wear", the name of a long Japanese jacket, which was often decorated with this technique.
In this class you will learn:
• How to form the three basic length stitches and count threads
• Where to start and how to neatly tidy your starting and ending threads on the back of your piece
• The rights and wrongs turning corners, crossing lines and intersections
• Starting with a number of small patterns to get used to the stitching you will then work on a larger, more involved pattern using a template provided
• Information will be provided about how to make your own designs
The tutor will bring examples of their work as well as a number of reference books should anyone wish to continue their practice at home.
Rob Jones is a textiles designer who takes his inspiration from Japanese textiles disciplines including sashiko, boro, shibori and katagami stenciling. Rob works with indigo and a selection of natural plant dyes and works out of a studio under an old railway arch in Hackney. He regularly teaches Japanese textile techniques at Fabrications.
Class Size: Now reduced to 4 participants to ensure social distancing.
TIME: 6:30 – 9pm
Class Includes: All materials needed are provided.
PRICE: £50
How To Book: Contact us directly on 020 7275 8043 or BOOK ONLINE
Please Note: The workshop will take place in the Fabrications studio (which is downstairs from the shop via 12 steps)
more
Health Guidelines for this Event
Physical Distance Maintained
Other Health Guidelines
Each participant will have your own work area, hand santiser and the relevant tools and materials for the workshop. PLEASE INFORM US IMMEDIATELY if you or a member of your household develop Covid-19 related symptoms (this will not affect your ability to re book)
Time

(Tuesday) 6:30 pm - 9:00 pm
Organizer
Rob JonesLondon-based Romor Designs was formed in the autumn of 2015 by Rob Jones, a shibori textiles designer and natural dyer.barley@fabrications1.co.uk
Fabrications7 Broadway MarketThe workshop / event takes place in the Fabrications "Imaginerium" studio located downstairs from the shop area.